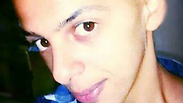 Eliyahu Eliav Mualem, 27, from Modi'in, was indicted on Monday for writing Facebook posts calling for the murder of Arabs. He was charged with inciting violence and inciting racism.

"Guys, we need to take the law into our own hands already and start slaughtering," he wrote on Facebook. "After all, there isn't an Arab who isn't happy when Jews die, right? This is a great reason to start slaughtering them."

According to the indictment, filed by the Center District Attorney's Office with the approval of Attorney General Avichai Mandelblit, Mualem posted these statements soon after the kidnapping and murder of the three Jewish teenagers, the beginning of Operation Protective Edge, and the murder of Palestinian teenager Mohammed Abu Khdeir in the summer of 2014.

The indictment notes these statements are akin to encouraging violence or terrorism.

Mualem also called to hurt Israeli Arabs, and posted calls for violence against MK Haneen Zoabi (Joint List), as well as posted his support of violence and terror acts against left-wing Jews.

All of these posts, according to the indictment, were viewed by his 1,000 followers.

Following the murder of Abu Khdeir, Mualem wrote: "Jews unite! On with the murder of the next Arab. It's very good that (Abu Khdeir) was 16. Let's hope the next Arabs who are murdered are younger." In another post he wrote: "May the leftists die before the Arabs!"

He also wrote that: "Instead of having a group of right-wingers kidnapping Palestinians - and the emphasis here is on Palestinians - while disregarding the Shin Bet and the police and changing the rules of the game, we continue being bleeding hearts, not to mention the bastard leftists who live among us and have no place here!"

Mualem's lawyer, Kobi Ben-Shaaya, said that "the time in question was the time of the kidnapping of the three teenagers, following which the IDF launched Operation Protective Edge. If these statements were indeed made, they were certainly made in the heat of the moment, and God forbid had no intention of causing incitement."