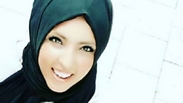 A short time after a terror attack shook Istanbul on Saturday morning, killing and wounding Israelis, Irem Atkas, a Turkish activist and director of digital communications for Turkish President Recep Tayyip Erdogan's Justice and Development Party, posted a shocking twee, wishing for the death of the Israelis wounded in the attack. "I hope all the wounded Israelis in the attack will die," she wrote.

The tweet provoked many critical responses on social media and was removed shortly thereafter. Prime Minister Benjamin Netanyahu instructed the Foreign Ministry to demand a condemnation from the Turkish Foreign Ministry.

A few hours after the tweet, the director of the party's women's wing tweeted that the party had begun taking steps towards dismissing the MP, adding that the opinions she expressed were not reflective of the party's positions.

"We are investigating the issue with the Turkish Foreign Ministry. If the ugly and shocking statement actually was posted, we expect (the Turkish Foreign Ministry) to apologize and distance itself from the remark," Foreign Ministry Spokesperson Emmanuel Nahshon said.

Earlier in the evening, the Foreign Ministry expressed concerns that three Israelis may have been killed and confirmed that nine or ten Israelis were wounded and transferred to local hospitals. The Foreign Ministry added that at least ten Israelis were considered missing, and an MDA plane will take off for Istanbul to aid Israeli victims and bring them back to Israel.

The attack took place just after 11:00 AM on Istiklal Street in the center of Istanbul. All in all, it was reported that four people were killed and 36 wounded, most of them tourists from Israel, Ireland, Germany, Iceland, and Iran.