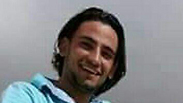 The two Palestinian terrorists who killed four and injured 16 at the Sarona Market in Tel Aviv were reported missing from their homes about two days before the attacks Palestinian Security Forces said.

Follow Ynetnews on Facebook and Twitter

Cousins Mohammad and Khaled Mahmara, 21, who carried out the attack, were both from the town of Yatta, located south of Hebron.

The Palestinian Security Services said that the two terrorists didn't arouse suspicions of being terrorists due to the short amount of time they were missing, and because every day the Security Services receive reports of missing family members.

IDF forces raided one of the terrorists' houses in Yatta following their deadly attack in Tel Aviv. According to reports, IDF forces searched the house and interrogated the family members. They surrounded and blocked off the entrances of the town, arrested several suspects, and mapped out one of terrorists' houses to prepare it for demolition.

The IDF Spokesperson's Unit said that seven people were arrested in the West Bank by IDF and Israel Border Police who are suspected of being involved in nationalistic terror and violent disturbances. The suspects were sent to be interrogated by security services.

Taleb Mahmara, uncle of the two terrorists, was a fighter for the Tanzim terror organization and participated in a shooting attack which killed four Israelis south of Hebron in 2002. The terror cell which the uncle was a part of planned to carry out additional attacks, but was caught before they could be carried out. Taleb is currently imprisoned in Israel, and his house was demolished after he was arrested.

Palestinian security forces said that one of the terrorists who carried out the Sarona attack was known to them as a member of Hamas, while the other one wasn't affiliated with any organization at all.

Ahmad Mussa Mahmara, the father of one of the attackers, said his "we didn't expect this. My son is young and has been in Jordan for the past four years, and just came here for the past five months. He does not have any political affiliation," Mahmara said.

The military interrogated Mahmara Wednesday night at his home, where his son was staying. Soldiers took measurements of the home in preparation for demolishing it, the military said.