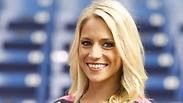 Fox Sports journalist Emily Austen was fired from her job as a sideline reporter over the weekend after telling a story about "stingy Jews" to Barstool Sports.

Austen is seen sitting on a couch with three other men being interviewed. She opened up with racist comments against Mexicans saying that "they're not the smartest" and then added another comment about Chinese people.

Emily Austen's racist remarks

The writer, who covered the Orlando Magic and Tampa Bay Rays, finally added her anti-Semitic comments about "stingy Jews," saying "I just didn't care about the way I spoke to Jews in Boca (Raton, Florida)," she said, describing her time as a waitress.

"They would complain about everything. I gave one guy a bear, and he complained that there was too much head on it. I knew that he was crazy stingy, and that he wouldn't leave me a tip," she said.

Fox Sports clarified that this is not the official position of the network, and that the reporter's statements were unacceptable. Meanwhile, the video has been deleted, but copies of the video still exist on YouTube.

However, Austen wrote an apology on her Facebook, saying "I made a terrible mistake. I was in an environment where I was trying to be funny and make a joke, and my comments were insensitive. You can trust this was absolutely not my intention. Anyone who knows me knows that it is not how I truly feel. I will continue to work hard and prove myself and make things right."

She finished by saying "I know I have some growing to do, and I sincerely apologize. Something like this will never happen again."