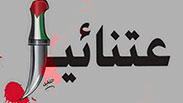 Israel's Justice Ministry is drafting legislation that would enable it to order Facebook, YouTube, Twitter and other social media to remove online postings it deems to be inciting terrorism.

"We are working on draft legislation, similar to what is being done in other countries; one law that would allow for a judicial injunction to order the removal of certain content, such as websites that incite to terrorism," Justice Minister Ayelet Shaked said.

"There should be some measure of accountability for Internet companies regarding the illegal activities and content that is published through their services," Shaked told a cybersecurity conference in Tel Aviv this week.

Israel blames a wave of Palestinian attacks which erupted in October last year on incitement to violence by the Palestinian leadership and on social media. Palestinian leaders claim many attackers have acted out of desperation in the absence of movement towards creating an independent Palestinian state.

A spokeswoman for Shaked said it was too early to say what measures or sanctions might be included in the law, which would need parliamentary approval, but that it was likely to be similar to those introduced in France.

France has made far-reaching changes to surveillance laws since the attacks on Charlie Hebdo last year. It has taken steps to blacklist jihadi sites that "apologise for terrorism", but stopped short of using such laws to censor major Internet services.

"The legislation ... will focus on removing prohibited content, with an emphasis on terrorist content, or blocking access to prohibited content," Shaked's spokeswoman said.

Governments around the world have been grappling with how to block online incitement to criminal activity, while major Internet services have stepped up campaigns to identify and remove Web postings that incite violence.

Facebook, Google and Twitter are working more aggressively to combat online propaganda and recruiting by Islamic militants while trying to avoid the perception they are helping the authorities police the Web.

Turkey has regularly censored YouTube, Facebook and Twitter in domestic political disputes. In 2015, more than 90 percent of all court orders for Twitter to remove illegal content worldwide came from Turkey, the company has reported.

Russia has used anti-terrorist laws to censor independent web sites, media organizations and global Internet sites, while China's tightly controlled Internet blocks what it considers terrorist propaganda under general laws against incitement to criminal activity.

Shaked said governments and Internet services need to find ways to cooperate so that companies can quickly take down content deemed criminal that has been published on their platform.

"We are promoting cooperation with content providers, sensitizing them as to content that violates Israeli law or the provider's terms of service," Shaked said.

A spokesman for Facebook in Israel declined to comment.

Google's YouTube subsidiary has clear policies that prohibit content like gratuitous violence, hate speech and incitement to commit violent acts, a company spokesman said.

"We remove videos violating these policies when flagged by our users. We also terminate any account registered by a member of a designated 'foreign terrorist organisation'," he said.