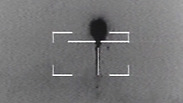 Barak 8 missile hits the target
India carried out a successful test of the Israeli made Barak 8 surface to air missile last week. Israel Aerospace Industries (IAI), which produces the missile, carried out a successful joint test with the Indian Ministry of Defense and Indian Air Force. The test saw the SAM missile take out targets at mid-range, including hitting an "enemy drone."

IAI said that they tested all of the components of the system, and that everything worked to the satisfaction of the Indian clients. India is now the first country in the world to use the land based Barak 8 SAM system.

Barak 8 in action (באדיבות משרד ההגנה ההודי)

The test follows an IDF test of the ship-mounted version of the missile. That missile has been put on Sa'ar 5 class missile ships, and is capable of intercepting aerial threats at a range of hundreds of kilometers such as missiles carrying heavy explosive warheads, precision missiles, and planes.

The missiles are also expected to be sold to the German Navy and will likely become a central component in the defense of German naval vessels.

The Barak 8 is also able to defend against the Russian-made anti-warship Yakhont missile. The Yakhont, which can be shot from land at sea, has a range of over 175 miles. Lebanese terror group Hezbollah is in possession of these missiles, which they can easily use to cripple the ports of Haifa and Ashdod in the event of a war.