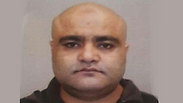 The international charity World Vision says Israel has accused the charity's Gaza Strip director of funneling what appears to be an impossible sum of money to Hamas.
Israel's Shin Bet security agency says Mohammed el-Halabi confessed to siphoning about $7.2 million a year to Hamas over five years. The agency says this is roughly 60 percent of World Vision's total Gaza budget.
World Vision Germany spokeswoman Silvia Holten said on Monday the charity's budget in Gaza in the last decade totaled $22.5 million. She says World Vision has stopped its Gaza operations amid investigations. Germany has suspended donations to World Vision in Gaza.
Meanwhile, Australia said on Friday it was suspending funding for relief group's operations in the Palestinian Territories.
Mohammad El Halabi was World Vision's manager of operations in Gaza, and was arrested by Israel on June 15 while crossing the border into the enclave.
According to the Shin Bet, el-Halabi crafted an elaborate scheme to funnel funds, food, medical supplies and agricultural equipment to Hamas. He fraudulently listed the children of Hamas operatives as wounded, created straw organizations, and inflated project costs to divert cash, the agency said. Building supplies intended to support farming projects were transferred to Hamas for constructing tunnels and military installations, according to the Shin Bet.
Israeli Foreign Ministry Spokesman Emmanuel Nahshon speculated that World Vision's budget does not include in-kind donations.
"They are trying to belittle their role and to show they are much smaller than they really are," Nahshon said of World Vision. He did not provide proof of his claim, but said el-Halabi's legal team will have access to the evidence. He added that el-Halabi confessed to his crimes.
World Vision said it was shocked by the claims, and a Hamas spokesman said the group had no connection with Halabi.
Australia's Department of Foreign Affairs and Trade (DFAT) called the allegations "deeply troubling" and said in a statement that it was "urgently seeking more information from World Vision and the Israeli authorities."
"We are suspending the provision of further funding to World Vision for programs in the Palestinian Territories until the investigation is complete," it said.
Israel welcomed the decision and said it has passed on details of the case to a number of countries from where money is being sent to Gaza.
Israel's Foreign Ministry said it "calls on the organization and others dealing in aid to the Gaza Strip to examine themselves and their local partners."
Australia has paid World Vision approximately A$5.7 million ($4.35 million) over the past three financial years for the provision of aid in the Palestinian Territories, a DFAT spokesman said