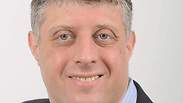 Gilad Paz, an Israeli citizen and human rights activist who openly supports the Boycotts Divestments and Sanctions (BDS) movement against Israel, has applied for asylum in Canada, claiming he was the victim of political persecuted because of his position.

"I am politically persecuted in Israel. I realized that people like me have no place in the country, so I decided to leave before it's too late," Paz said in an interview with Ynet.

Upon landing at the airport in Montreal on August 11 Paz, a lawyer dealing with human rights and labor law, immediately submitted a formal request for political asylum. In addition, he was active in the human rights organization Amnesty Israel as well as left-wing political party Meretz.

An independent lawyer, Paz has represented Arab-Israeli clients and Palestinians from the territories.

"I haven't believed in the State of Israel for a long time," said Paz. "I believe that the Zionist idea was a fundamental mistake and we are paying a heavy price for it today. The original sin was the Nakba, and later the despicable occupation of 1967 and the deterioration of the situation. I support BDS because I don't think Israel understands any other language."

According to Paz, he decided to leave Israel and apply for asylum in Canada due to pressure from Public Security Minister Gilad Erdan and Interior Minister Aryeh Deri against BDS activists. "I submitted the application as a result of the declaration by Erdan and Deri to deport and refuse entry to BDS activists with foreign citizenship. I decided to turn to Canada because they are the most open to requests for political asylum," explained Paz.

"Erdan and Deri don't like people like me as much as they don't like foreigners, but when it comes to a person like me, who is a citizen of Israel by birth, they have a legal problem which makes it difficult for them to deport me by force," he continued.

"It's been said that people like me will pay the price, and from what I understand by public statements made by the minister, there is now a legal team at the Ministry of Strategic Affairs which is looking for all sorts of ways to hurt people like me legally — whether by criminal or civil methods. I'm very curious, but on the other hand, I am not a masochist. As such, I decided not to wait for Israel to make that decision, but rather took preemptive measures," Paz added.

In his asylum application, Paz claims that he suffered political persecution in Israel because he is a BDS activist and he is afraid to go back to Israel with the current political makeup of the country.

"My family doesn't really accept my decision. They don't hold the same opinions and don't support my agenda," Paz admitted.

Following his request for asylum, Canadian authorities have allowed him to enter the country and set a hearing before a judge at the end of next month. Until then, he is authorized to travel within Canada, but not to leave, as his passport is with local authorities.

Addressing the accusation that he is a traitor to his country, Paz replied, "Israel is a democratic country. I am not obliged to adopt the agenda of the State of Israel like some sort of parrot. I understand that there is brainwashing here that the entire world is against us. We all saw the NGO law that targeted friendly countries who support human rights such as the Netherlands, Norway, and Sweden. Everyone is an anti-Semite, everyone hates us. I am an Israeli that believes there is another way. I left this country and I will only come back when there is a drastic change in policy."

"In many countries around the world boycotting Israel has been outlawed with trangressors facing a steep price to pay, such as commerce penalties. As such, it is obvious that within Israel, there needs to be a cost to the people who slander Israel around the world and support a boycott," the minister added.