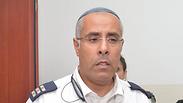 Sgt. Elor Azaria's defense teams continued to call witnesses to the dock Thursday morning as legal proceeding continued in a special military court in Jaffa.

Azaria was indicted for manslaughter after he was captured on camera shooting the already- neutralized Palestinian terrorist— Abed al Fatah al-Sharif— to death in Hebron.

The first witness called to the stand was Magen David Adom (MDA) paramedic, Zahi Yahav, who was present at the scene. Yahav described the scene as chaotic, noting that during his 22 years in MDA he could not recall an incident of comparable disorder.

"There were screams of 'life-threatening danger', 'the terrorist is moving', 'knife', 'he could be boobytrapped', 'don't go near him until the sappers arrive', 'stand back,'" Yahav said.

"Theses are the shouts which I remember hearing. They caused me to speed up and escape from the area as quick as possible. I was under a lot of pressure...I ran because I was frightened that I would be blown up. I was genuinely scared of an explosion."

Elaborating on the fear of an explosive device, Yahav said that warnings were published every day about potential strikes of this kind: "The threat exists all the time and we, as paramedics, cannot ignore it," he continued.

"In this intifada, or however you refer to it, I was always waiting for this kind of explosion and I wondered why 14-year-old children were sent to fight against a large and strong army with soldiers and guns. I thought that this boy must be the opening of a larger ambush of terrorists or explosions planted in the area. That is what was in my head and that is why I feared that there could be an explosion."

The testimony comes four days after the proceedings resumed and Azaria's defense team called Lt. Col. (res.) Eliyahu Liebman, who has served as the Chief Security Officer in Hebron for the last 22 years and has been the recipient of a medal of honor from former Defense Minister Moshe Ya'alon, to the witness box. Liebman too, described concerns of the terrorist exploding.

One day later, the first military officer, Lt. 'M' also corroborated Azaria's defense claims, recalling how he had instructed his soldiers to stand away from the terrorist fearing that he might explode himself.