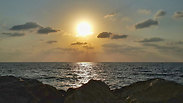 International financial magazine Forbes ranked Tel Aviv as one of the 20 most beautiful destinations in the world. According to the rating conducted with the travel community and Lifestream-style social networks, "Beautiful Destinations", Tel Aviv was ranked in 15th place. Each of the competing destinations were presented by a local photographer.
Tel Aviv was photographed by Sivan Askayo, who defined Tel Aviv-Jaffa as a chic Mediterranean metropolis, whose main strength is "not necessarily cafes and restaurants, but people who love the good life." The top three destinations were New York, Venice and Los Angeles.
In recent years, Tel Aviv has been included on similar lists including, among other things, a list of "best ten coastal cities in the world" by National Geographic, "one of the five best culinary cities in the world" by Conde Nast Traveler, "Europe's innovation center," according to the Wall Street Journal and more.
Eitan Schwartz, CEO of Tel Aviv Global, said "as a result of the new rankings, one of the largest municipal investments in recent years has made the city very cool and very beautiful, and more and more people in the world are being drawn in by its charm."