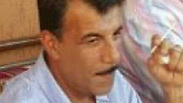 Lebanon's president: Israeli Mossad might be behind assassination of Lebanese businessman
Amin Bakri was ambushed and shot in the head by three unknown assailants after leaving one of the factories he owned in Luanda, the capital city of Angola; Lebanese President Aoun says there's 'information the Israeli Mossad might be behind this crime.'
Lebanese President Michel Aoun dropped a bombshell during a government meeting on Wednesday when he claimed the Israeli Mossad might be involved in the assassination of a Lebanese businessman in Angola, Amin Bakri.

"Recently a Lebanese businessman was assassinated in Angola," Aoun said. "The Foreign Ministry is monitoring the issue and collecting the data in light of information the Israeli Mossad might be behind this crime."

The Facebook page of Kfar Sir, a town in southern Lebanon where Bakri was born, posted on Monday that two unknown assailants shot several bullets at the businessman in Luanda, the capital city of Angola.

The post said Bakri suffered injuries to several areas of his body, and that he succumbed to his wounds at a local hospital.

Lebanese newspaper An-Nahar reported that the assassination occurred after he had completed a tour of a furniture factory he owns in the Luanda area.

According to the paper, Bakri entered his car with a friend and drove off, but a "gang of thieves" was ambushing him nearby.

Three young men, the report claimed, ambushed the businessman and opened fire at him. He tried to drive away but one of the men hit the car's windshield, breaking it, and shot one bullet into Bakri's head.

It was unclear what happened to the friend who was with Bakri in the car.

The businessman's brother told An-Nahar that Bakri owned several factories manufacturing furniture, oxygen tanks, and other medical equipment.

"He became a successful businessman, but it didn't hurt his modesty. Until his last moment, he had good morals and felt pity for every poor or needy person," the brother said.

The Lebanese TV channel Al-Mustaqbal reported that Bakri's body is due to arrive in Lebanon on Thursday and will later be flown to Iraq and buried in Najaf, a city considered holy by the Shiites, in accordance with his will.

"He had no political affiliation. He was a patriot," a relative of Bakri claimed.