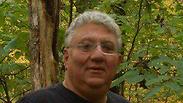 Israeli denies distributing fake documents alleging Trump received $1.6 billion bribe
Yoni Ariel, who was at the center of a conspiracy investigation conducted and published by Buzzfeed, denies allegations that he had disseminated fabricated documents with the intention of taking down US President Donald Trump.
A report on Buzzfeed alledging that US President Donald Trump received a $1.6 billion bribe from ExxonMobil via a state-owned Chinese mining company has been confirmed as an elaborate hoax. The bribe was allegedly in exchange for nominating former ExxonMobil CEO Rex Tillerson as Secretary of State.
The cache of 35 documents alleging the transactions was allegedly purchased by a South African-Israeli named Yoni Ariel from an Italian businessman named Corrado Pasti for $9,000. Ariel, in turn, allegedly attempted to share the documents with various media outlets in the US, officials in the Democratic party and antri-Trump political activists.
In an interview to Ynet, Ariel clarified, "I did not distribute anything, I only reviewed the documents. Once I realized they were fabricated, I alerted of the fact. Buzzfeed did a number on me."
Ariel said he was approached by Democratic party officials who asked him to examine the documents.
"These officials turned to me because I was previously hired as a consultant because of my reports—which were defined as correct and accurate—about the Russian cyber attack against the US. Since I was already in Washington to give briefings on that cyber attack, I was asked if I were willing to examine these documents in Rome," he said.
"I took a few trips and eventually received copies of the documents. I sent them to those (Democratic) officials in the US and they brought in US media... When American journalists started calling me, I said this was all I knew. They asked me if I thought the papers were real and I replied that I think the probability of their authenticity is higher than the probability of their lack of authenticity. But I said I couldn't be certain," he told Ynet.
Officials examining the documents found numerous inconsistencies and thereafter were quickly identified as elaborate forgeries.
"A week ago I learned from information I received that the documents were fabricated, and then without hesitation I reported to the officials (in the Democratic Party) that the documents were not real... and that I recommended they didn't waste their time on it," Ariel explained.
In Buzzfeed's report, Ariel is alleged to have identified himself as a former journalist, a "cyber consultant," and an anti-Apartheid activist in the seventies.
According to the report, after Buzzfeed confronted Ariel with the inconsistencies and inaccuracies, he insisted the documents were genuine until at last he was forced to admit that there are simply "too many question marks."
"Buzzfeed thought they had a juicy story and then found out they didn't, so they started manufacturing a juicy story on the industry of forgeries. They did a number on me. They wanted a story and wouldn't let facts get in their way," Ariel said.
Gideon Meir, Israel's former ambassador to Italy, who is also mentioned in the investigation stated, "This is a bizarre story... Contrary to the article, the journalist did not even try to go over the facts with me."
Following these revelations, Buzzfeed issued its own response: "This investigation was reported extensively over the course of weeks of conversations, emails, and other communications with Mr. Ariel. Throughout nearly the entirety of our interactions with him, Mr. Ariel continued to vouch for his documents. He eventually came to doubt their veracity, which we acknowledge at the end of the article. We stand fully by our reporting, which relied heavily on Mr. Ariel's own words and claims." The statement added that "As for Mr. Meir, our attempts to contact him went unanswered."
(Translated and edited by Fred Goldberg and N. Elias)