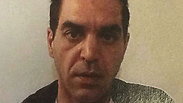 The Orly Airport attacker
A French official connected to the investigation confirms media reports identifying the Orly Airport attacker as Ziyed Ben Belgacem, a 39-year-old born in France.

The official spoke to The Associated Press on condition of anonymity because they weren't authorized to publicly discuss the suspected attacker's identity.

The prosecutors' office said the attacker had a record of robbery and drug offenses.

He did not appear in a French government database of people considered potential threats to national security. But prosecutors said he had already crossed authorities' radar for suspected Islamic extremism.

His house was among scores searched in November 2015 in the immediate aftermath of suicide bomb-and-gun attacks that killed 130 people in Paris. Those searches targeted people with suspected radical leanings.

Paris prosecutor Francois Molins says French soldiers fired three bursts, eight rounds in all, to kill the attacker who took a member of their patrol hostage at Paris' Orly Airport and wrested away her assault rifle.

Molins said the attacker held a pistol to the soldier's head in the Saturday morning attack and used her as a shield. Contrary to earlier reports by French officials, Molins says the attacker did wrench away her powerful military-grade assault rifle and wanted to use it to shoot people at the busy Paris airport.

Speaking Saturday night at a news conference, the prosecutor said a Quran was among the items later found on the body of the attacker, Ziyed Ben Belgacem.

Molins said the French-born 39-year-old was flagged for suspected radicalism during a previous spell in prison.

After the airport attack on Saturday, the suspect's father and brother were detained by police for questioning — part of standard police operations in such cases.

French President Francois Hollande said investigators will determine whether the attacker "had a terrorist plot behind him." He ruled out any link between the attack and the upcoming two-round French presidential election in April and May, noting that France has been battling extremist threats for years.