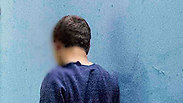 Hacker from Ashkelon allegedly forced emergency landing in New York
He called hundreds of Jewish institutions across causing panic, and two years ago, he even caused the emergency landing of a Delta flight; the 19-year-old hacker from Ashkelon, who was arrested along with his father, used anonymous gateways to disguise his computer IP.
A conversation with the American Delta Air Lines reveals that the Israeli arrested on suspicion of making hundreds of bomb threats to Jewish community centers around the world, is also suspected of causing a forced emergency landing in JFK airport in New York in early 2015.

Superintendent Micky Rosenfeld, Israel Police Foreign Press Spokesman, claimed that the 19 year old is also suspected of calling in an anonymous bomb threat to Delta Air Lines about an explosive device on a flight from San Francisco to Tel Aviv in 2015. The plane had to make an emergency landing at a more remote terminal of JFK airport. After the threat turned out to be false, the flight continued as usual.

Bomb threat on Delta Airlines in 2015

Ido Naor, a technology expert, described other ways in which the suspect may have been active: "If he uses the phone via the Internet, he can choose a point from which to call, and another operator would send the call to the end point, which is called a proxy."
So how was the suspect captured?
"One of the methods used by law enforcement authorities is to add dummy computers to this network," Naor said, "and then when an attacker tries to call and pass through points on the network, he is rerouted to the FBI or to the security services in Israel. In the same manner, they can put up their own antenna, which would be powerful enough to capture the information transmitted from that house."
Naor also said that it is not inconceivable that the hacker gleaned information from the said network, thereby circumventing the law enforcement authorities.
(Translated and edited by N. Elias)