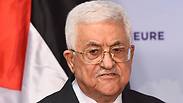 A senior Hamas official said threats by Palestinian President Mahmoud Abbas cannot force the militant group to cede control in the Gaza Strip.

Khalil al-Hayya told reporters on Tuesday that Abbas' threat to take "unprecedented steps" to restore political unity to the Palestinian territory will not succeed.

Al-Hayya said "Gaza can't be threatened or terrified and Hamas doesn't accept threats."

The Islamic terrorist group seized Gaza from Abbas' Palestinian Authority in 2007, leaving the Palestinians divided between rival governments in the West Bank and Gaza Strip. Repeated attempts at reconciliation have failed.

Seeking to put pressure on Hamas, Abbas has slashed the salaries of thousands of former civil servants in Gaza and imposed a tax on fuel shipments to Hamas-ruled Gaza.

Al-Hayya called on Abbas to reverse the measures.