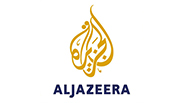 Prime Minister Benjamin Netanyahu is considering closing down the Israeli offices of Qatari TV network Al Jazeera.

The prime minister held an initial discussion on the topic on Monday, and the Government Press Office (GPO), the Foreign Ministry, the Shin Bet and the rest of the security establishment have all begun studying the issue.

Jordan and Saudi Arabia have already shut down Al Jazeera's offices as part of an Arab boycott against Qatar. Israel likely wants to take advantage of the situation to pull the plug on the Doha-based network's activity in the country.

There have been numerous calls to close Al Jazeera's offices in the country over the last few years because of the network's negative coverage of Israel.

However, concerns such a move would be a PR disaster for Israel along with the fact most of Al Jazeera's 34 employees are Israeli Arabs have so far stayed the government's hand on the matter.

"Israel, along with the Arab states, sees Al Jazeera as a danger, a media body similar to those in Nazi Germany," Defense Minister Avigdor Lieberman said Monday.

Walid al-Omari, Al Jazeera's bureau chief in Jerusalem, defended the network, telling Ynet on Tuesday, "We don't incite against Israel or anyone else."

"We convey the news. It's not our fault if the news is ugly," al-Omari added. "We convey everything that happens to our viewers and to our target audience. In Israel, we put on air people from the government and the opposition, the right and the left, and even settlers... Even the prime minister himself was on our channel when he was the head of the opposition in 2009."

He said the fact Israel is considering closing down the network's offices in the country is a form of incitement. "I don't know why Israel needs to be dragged after everything that happens in the Arab world... Al Jazeera is a media body that operates lawfully and legally in Israel and in other country in the world," al-Omari claimed.

Al Jazeera is expected to petition the Supreme Court against such a move. "We've been in this type of situation many times, be it in Israel, in Arab countries, or in other places," he said.

"The Israeli government can't force itself on the world... and behave like a dark dictatorship. This is unacceptable," al-Omari added.

Attila Somfalvi and Alexandra Lukash contributed to this report.