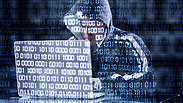 The Knesset plenum approved Monday in second and third reading a bill which restricts access to internet sites that provide and encourage criminal offenses.

The bill, now law, initiated by Minister of Public Security Gilad Erdan and Justice Minister Ayelet Shaked, will give the police the authority to restrict or block internet sites that encourage or perpetrate criminal offenses, such as prostitution, drug dealing, gambling and incitement.

The new law will provide the police with the necessary tools to combat criminals and instigators who have transferred their activities online.

Speaking after the vote, Erdan said: "Today we corrected a deficiency in enforcement that has been around for years, years in which the existing law was unable to deal with the trend of crime transitioning to the online space."

Erdan emphasized that both he and Shaked had fought in recent months to promote the law, in order to give the police the tools and authorities it needs to take down sites that endanger the public.