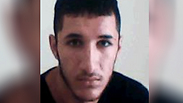 Hezbollah recruited a Palestinian man to carry out attacks against Israel in the West Bank, Ofir Gendelman, Prime Minister Benjamin Netanyahu's Arabic-language spokesperson, said Monday.

Gendelman posted a photo of the suspect on his Twitter account, naming him as Ahmad Badawi.

"Another #Hezbollah failure," Gendelman wrote in his tweet. "Security forces arrested a Palestinian recruited by Hezbollah to perpetrate terror attacks in the West Bank."

"This is another failed attempt by Mohammad Ataya, commander of the Hezbollah unit that recruits Palestinians to carry out terror attacks," he added in a tweet moments later.

Ataya directs Hezbollah's 113 Unit, which aims to compile intelligence and build up operational capabilities to carry out what it describes as revenge attacks against Israel.

Ataya in the past acted as the commander of the 1800 Unit, the foreign operations unit of the Shiite organization in the Palestinian territories, Egypt and in Israel. Other members of Ataya's family have also joined special Hezbollah units.

Last week, an official within the US State Department stated that the US believes two operatives of the Lebanese-based terror group are planning to carry out a terror attack within the US.

One of the suspects is Talal Hamiyah, who a US State Department Wanted ad lists as a top Hezbollah military figure heading its external security organization (SEO), with cells around the world. The State Department is offering $7 million for his capture.