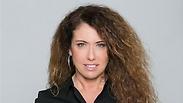 Handler
Photo: Yechiel Yanai
Bezeq: UN to ban us for operating in disputed territories
Bezeq CEO Handler says United Nations Human Rights Council to include company on list of companies working in disputed territories, in effort to exert financial pressure on it; 'We will not cooperate with a move that utterly constitutes anti-Israeli propaganda,' says Handler in since-deleted Facebook post.
Telecommunications powerhouse Bezeq is going to be included in a document published by the United Nations Human Rights Council (UNHRC) that lists Israeli companies that do business in the disputed territories. This according to Bezeq CEO Stella Handler, who responded to the decision in a since deleted Facebook post on Monday.

The UNHRC's decision to add the company was already decided on in '16. Since it stipulated that the new list must be made public by the end of '17, the list's publication is due in the near future.

Though being included on the UNHRC's list does not deal the companies any direct blows, its publication notifies governments and international organizations which companies do business in areas under dispute as part of the Israeli-Palestinian conflict, thus making it easier to boycott them.

Close to 100 Israeli and international companies working in the West Bank are expected to be included on the list, with the UNHRC hoping that being a target of global criticism will cause them to reconsider their operations in the territories.

The Foreign Ministry has chosen to highlight a potentially beneficial outcome of the list, stating that perhaps those companies scrutinized for operating in the disputed territories will respond by defending their decision, thus becoming ambassadors of sorts of Israel's official position to the world.

The pending list was comprised by the UNHRC's North Africa and Middle East Division, which has noted that Bezeq supplies services to settlers in the West Bank. The division referred to the 40 infrastructure and antenna stations the company has dispersed throughout the disputed territories, used to supply settlers with phone and online communication. It specifically mentioned three Bezeq sales centers, one in the West Bank settlement of Ma'ale Adumim and two in east Jerusalem.

Before it definitively decides whether to include Bezeq on its list, Bezeq has reportedly been requested to respond to the UNHRC's conclusions. Bezeq can also ask that its response not be made public.

In her Facebook post, Handler wrote that "Bezeq vehemently protects all its clients, without discriminatin based on religion, race or sex, and it respects their decision to live anywhere in (Israel—ed), be it Ra'anana, east Jerusalem, Ariel, Sakhnin or Ma'ale Adumim. We make an effort and invest a lot of money to have our infrastructure reach every Israeli community and supply every citizen with quality communication services. We also proudly supply services to Israel's security apparatus. It is our duty as Israel's communications infrastructure, which we view as a great privilege.

"The way we see it, the Human Rights Resolution 31/36 is a biased attempt to goad us by exerting illegitimate pressure on legally operated commercial companies. We will not cooperate with a move that utterly constitutes anti-Israeli propaganda."

"In conclusion, we want to say that despite the United Nations Human Rights Council's attempts to harm Israel by harming Bezeq, we are committed to continuing to focus on our job—to supply quality service to all Israeli citizens, to supply a fair place of work to our employees and to create revenues for all of our creditors and shareholders. It is our job as Israel's communications infrastructure company."