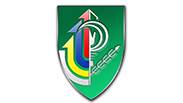 The Nahal brigade is famous for the pluralism among its ranks, but it seems that David Ben Gurion's description of the IDF as "the melting pot of Israeli society" has taken on a completely new meaning as people from vastly diverging societies converge under the same military umbrella.

Corporal Amir Rav'e, a 19-year-old Muslim, whose family was born in Hebron, moved to Lod and today lives in Beersheba, was one of the few Muslims who chose to draft into the IDF.

"Some would call me a traitor" said Corporal Rav'e. "But the best way to deal with it is to ignore it. As a child, our family would visit Hebron and we were received nicely… I was not scared to visit, if only I could serve in Hebron. If that were to happen I would not feel confused, this is my country and everybody should know how to contribute."

Amir is one of hundreds of Arabs, Muslim and Christian, who have chosen to volunteer for the IDF—a slow, but steadily increasing trend.

Amir said that his brother did national service and many of his Muslim friends agree that it is important to serve, but military service is seldom the prefered option.

He is currently serving on the Lebanese border together with his 931 Nahal battalion. When he hurt his foot a few months ago he was compelled to take a non-combat position, but he succeeded in convincing his commanders to send him to officers school.

"When I volunteered to join the army as an Arab Muslim, I was offered many units to join, but I chose the Nahal brigade and I am satisfied with my choice," said Amir. "There were ups and downs throughout my service, but there was always someone who would come and offer support and assistance. These are not friends, they are family.

"My father is proud when I come home in uniform. Although I sometimes receive negative reactions, I learnt how to deal with it… If I could, I would draft every Arab into service in the IDF," Amir claimed.

Corporal Netanel Mengistu, a fellow Nahal soldier from Migdal Haemek, also had to fight to make it into the brigade. He accumulated a criminal record and his life trajectory was heading in a negative direction. However, he was able to get his record wiped clean in order to be able to join the IDF and serve in a meaningful capacity.

The hardships suffered at home, though, did not allow him to remain as a combat soldier and he was forced to withdraw and serve in combat support for the battalion.

"That's when it hit me, how did I go from being a fighter to a clerical position?" he recalled. "I had fought long and hard to remove the stigma that I created for myself… I knew that only small steps would bring me to success. At first I wouldn't think of the future, only of the present. I fought hard for three months to get back into combat and although there are still problems at home, the battalion helps. My mother always smiles when she sees me with my green beret and rifle."

Corporal Jesse Amar was born and raised in Melbourne Australia and is serving in Nahal's battalion 50. He left behind the comforts of home to crawl in the dirt and experience the sleep deprivation of a combat soldier in the IDF.

"I read about the brigade while in Australia and I chose battalion 50 because many kibbutznikim serve there," said Jesse. "I feel a connection with them. My father came all the way from Melbourne to surprise me at our beret ceremony, it was very touching."

Although the Nahal base near the southern city of Arad is in dire need of renovations lagging far behind the other infantry brigades, the unit takes pride in its "human capital." Plans are underway to transform the base into one of the most advanced training bases in Israel through an investment of tens of millions of shekels.

The training base commander Lieutenant Colonel Yoav Katzenelson told Ynet: "Of the 730 new recruits, all of them chose Nahal as one of their preferred service options. Last August, 100 out of 450 recruits had a special status such as new immigrants or lone soldiers. We pair up the immigrants with teachers who help them with the army lingo."