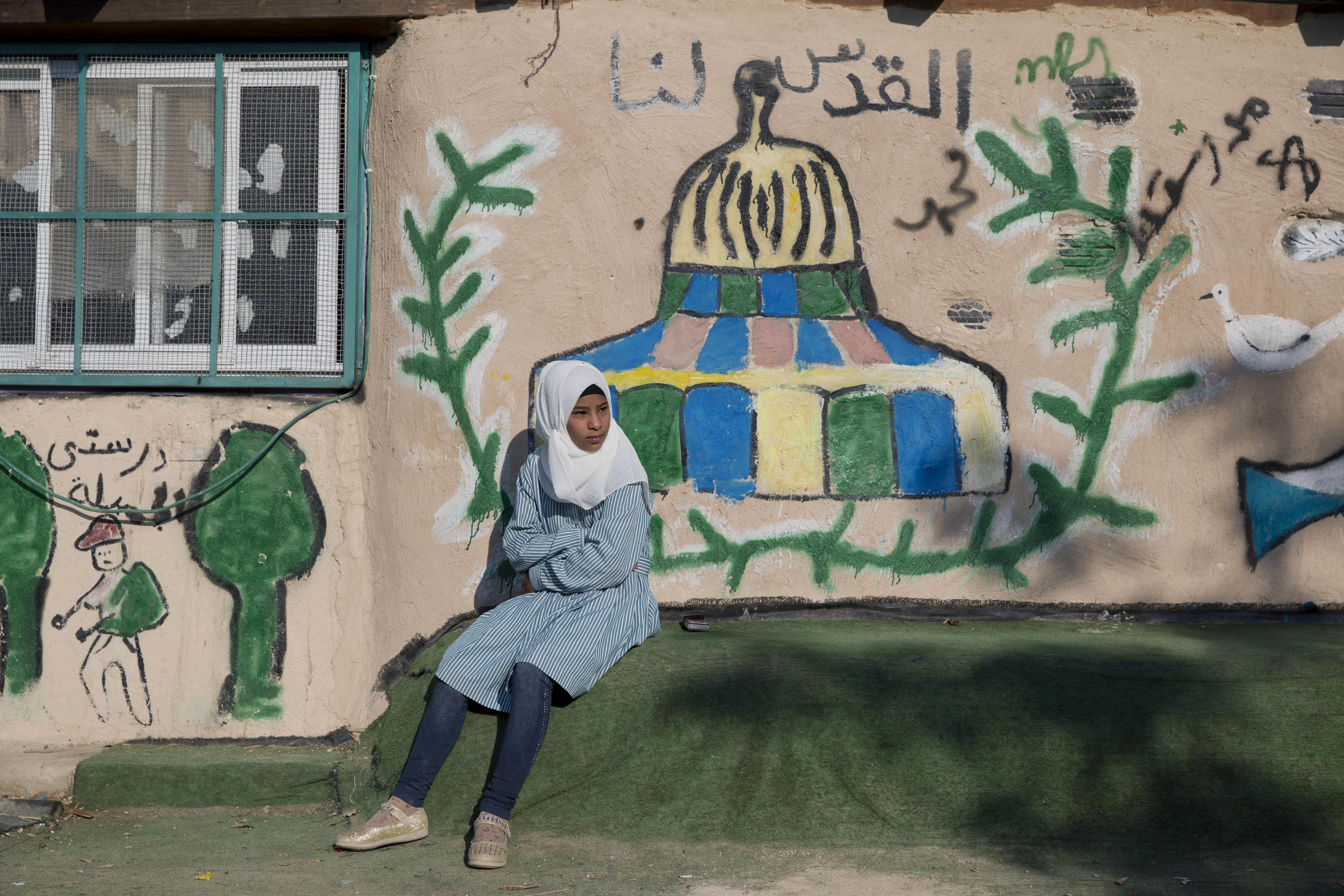 European countries warn against demolishing West Bank village
Following High Court of Justice decision to allow Khan al-Ahmar to be legally torn down, several European countries issue a rare joint statement warning Israel against planned demolition and displacement of Bedouin encampment, which in their words will damage prospects of two state solution.
Major European countries have issued a rare joint statement warning Israel against its planned demolition of a Bedouin encampment in the West Bank.

France, Germany, Italy, Spain and the United Kingdom said on Monday its strategic location is important to maintain "contiguity of a future Palestinian state."

"The consequences a demolition and displacement would have on the residents ... as well as on the prospects of the two-state solution would be very serious," their statement said.

Israel says Khan al-Ahmar, an encampment of corrugated shacks east of Jerusalem, was illegally built and has offered to resettle residents 12 kilometers (7 miles) away. Critics say its removal is meant to make room for an Israeli settlement.

Last week, the High Court of Justice rejected an appeal against the demolition of a Bedouin village in the West Bank, ruling that its stay would expire in a week and the spartan encampment could then legally be torn down.

The three judges hearing the appeal said they were presented no evidence to warrant overturning the previous verdict and there was no question over the illegality of the construction on the site.

Defense Minister Avigdor Lieberman lauded the judges for their "brave" ruling.

"No one is above the law. No one can stop us from implementing our sovereignty and responsibility as a state," he said.

The village is in the 60 percent of the West Bank known as Area C, which remains under exclusive Israeli control and is home to dozens of Israeli settlements. Israel places severe restrictions on Palestinian development there and home demolitions are not unusual.

As part of interim peace deals in the 1990s, the West Bank was carved up into autonomous and semi-autonomous Palestinian areas, known as Areas A and B, and Area C, which is home to some 400,000 Israeli settlers.

The Palestinians say that Area C, home to an estimated 150,000 to 200,000 Palestinians, is crucial to the economic development of their future state.

Israel says the structures that make up the Khan al-Ahmar encampment, which include an Italian-funded school, pose a threat to residents because of their proximity to a highway. But critics have dismissed this claim as a ploy to remove the village's 180 or so residents to clear the way for new Jewish settlements.

The UN High Commissioner for Human Rights' office has called on Israel to abandon its plans and said the destruction of private property by an occupying power violates international law.