MC Carolina of Habanot Nechama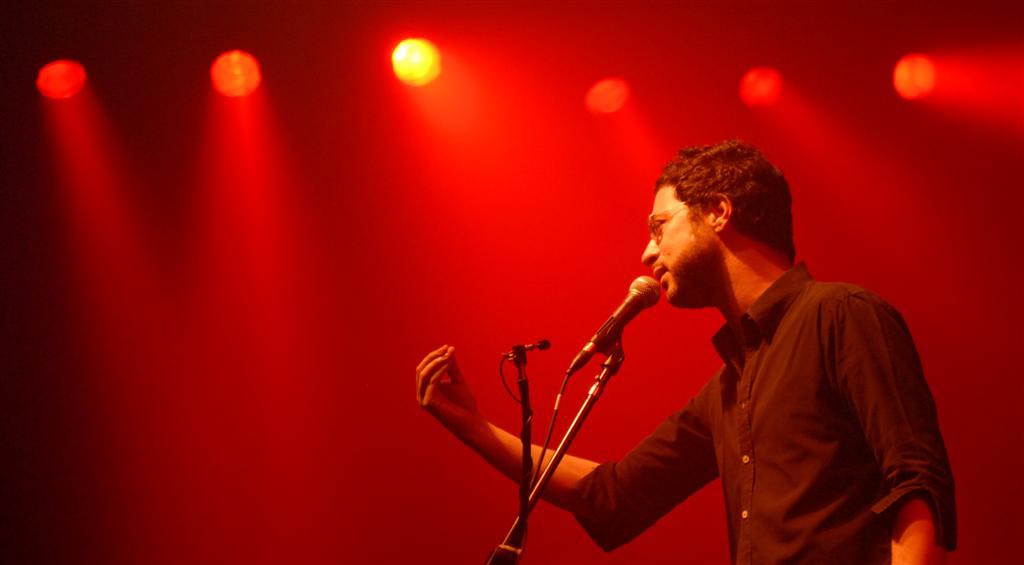 Shaanan Streett of Hadag Nahash
Photo: Yaron Brener
Efrat Gosh, Mosh Ben-Ari and Hadag Nahash are some of the big names expected to perform in the Festival B'Shekel on Monday in Tirat Hacarmel, emceed by TV presenter Modi Bar-On.

Habanot Nechama and Beit Habubot are two of the bands to sing at the Kiryat Malachi portion of the celebrations emceed by radio host Yoav Kutner on Wednesday.

Internationally Renowned

'Hadag Nahash' may not sound that good in English, but we may have to get used to it: Israeli hip hop group currently working on English material in order to break international market

The festival is the main event of the annual activities organized by Festival B'Shekel, enhancing social and cultural change in peripheral communities.

Participation in the festival and workshops costs solely NIS 1 (about 30 cents), a symbolic price so that all people in Israeli society can join the festivities.

Festival B'Shekel 2008 which is expected to weave its way in and out of peripheral cities and neighborhoods throughout the country has already turned into a yearly tradition. This year, the festivities will occur in Kiryat Malachi and in Tirat Hacarmel.

As part of the social agenda behind the project, local artists will perform aside known artists. The festival is not only a musical performance but also a social process that starts way before the performers get on stage.

The association is driven by the belief that social and cultural change can begin from within the community and for this reason the organization works inside the communities months prior to the festivities.

The show is produced by community teenagers and for the community. Amongst other things, the teens participate in workshops for social empowerment and practical training in production and promotion in order to develop tools with which they can return to their communities and create new production and promotion projects.

The festival was initiated by Shaanan Streett, lead singer and founder of Hadag Nahash, and many others and is open to the general public. The celebrations will include performances, plays for children, clowns, pantomimes, and local art booths.

The organization is mainly subsidized by private finds, municipalities, social frameworks and businesses including SanDisk and the Israeli Lottery Council for the Arts.