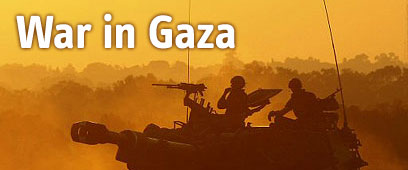 IDF soldiers in Gaza
Photo: Matan Hakimi, IDF Spokesman's Office
Senior defense establishment officials warned Thursday that the IDF has not yet completed its mission in the Gaza Strip. "Continued military pressure on Hamas could significantly improve the end result of the entire operation," a high-ranking officer told Ynet Thursday.

Truce Nearing?

Cairo's efforts to broker truce between Israel, Hamas increase, as Defense Ministry, government officials arrive in Egypt to discuss basic details of Egyptian-French initiative

The officers are concerned that the political echelon might decide to declare a ceasefire in Gaza before all the objectives of the operation have been obtained.

Despite the hard blows it has sustained until now, Hamas continues to fight, and therefore the officers see no reason to halt the military offensive yet.

"At this stage of the operation the IDF has made nice gains, but Hamas has not been crushed yet. The decision-makers will have to take this into consideration," the officer explained.

The IDF commanders urged the political leadership not to lose the momentum vis-à-vis Hamas: "This operation must be concluded with a sense of strong deterrence against them," one official stated.

"The harder we hit Hamas now – the longer and more genuine the truce will be," he concluded.