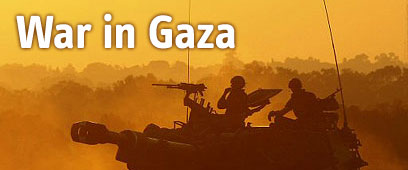 Police detain protestor in Oslo
Photo: Reuters

Caracas: Shoes thrown at embassy
Photo: AP
Norwegian police on Thursday were forced to use tear gas in order to subdue violent protests against the IDF operation in Gaza, Germany's DPA news agency reported.

Op-Ed

If Israel accepts rocket strikes, children worldwide will be targeted next, Rotem Yacobi says

Meanwhile in Venezuela protestors sprayed graffiti and hurled shoes at the Israeli embassy, backing President Hugo Chavez's decision to expel the Israeli ambassador.

Hundreds of people, including members of parliament, participated in a pro-Israel rally while a pro-Palestinian rally was staged just across the street. Siv Jensen, leader of Norway's Progressive Party, said that although war is awful, Israel is "employing its right to defend itself."

During Jensen's speech pro-Palestinian protestors burned an Israeli flag, and after the speech clashes broke out between the demonstrators. Some threw firecrackers at police forces, who retaliated with tear gas. Some anti-Israel protestors also threw eggs and bottles, according to local reports.

Later demonstrations in other Norwegian cities memorialized the victims of the Middle East conflicts, and called for a ceasefire in the Gaza Strip. The rallies received the support of numerous human rights organizations, including Amnesty International.

In Caracas demonstrators waved Palestinian flags and chanted "Gaza, hold on! The world is rising up!" Journalists estimated the crowd at about 1,000.

Some threw shoes and firecrackers at an outer wall, while others spray-painted "Israel Get Out" and "Long live a free Palestine."

Objects hurled by protesters smashed several windows of the seven-story building that houses the embassy along with businesses.

The protest came two days after Chavez ordered Ambassador Shlomo Cohen to leave in protest over the attacks in Gaza. Israel says Cohen has been given until Friday to depart, and the State is considering expelling Venezuelan diplomats in response.