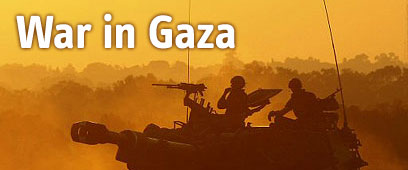 Oslo police separate between demonstrators
Photo: AP

Protestors arrested
Photo: Reuters
Six people were injured and 31 were arrested when some 1,000 pro-Palestinian protesters attacked a pro-Israeli demonstration in Oslo, police said Friday amid reports that the clashes were the worst in the Norwegian capital since the 1980s.

World Rallies

Israeli, Jewish women gain entry into consulate in Toronto, chant anti-Israel slogans

"The in all 31 people who were arrested were brought in connection with the clashes and violence in central Oslo Thursday night," Oslo police said in a statement, adding that 12 people stood accused of violence against police and bodily harm.

"Police have so far registered that six people have been injured, five of whom are police officers," the statement said.



Violent protest in Oslo (Photo: AFP)
Around 500 people who had gathered for a legal demonstration in support of Israel outside the Norwegian parliament were attacked Thursday evening by some 1,000 pro-Palestinians, police told AFP.
"Almost immediately there was a large degree of aggression from the counter-demonstrators," Johan Fredriksen of the Oslo police said late Thursday.
The anti-Israel demonstrators threw Molotov cocktails, rocks and eggs, and burned Israeli flags, he said. They also threw fireworks into the crowd and at police, who responded by blanketing a large swath of downtown Oslo with tear gas.
Those arrested were reportedly mainly pro-Palestinian demonstrators aged between 16 and 20.
Windows were smashed and other property damaged along Oslo's main Karl Johan shopping street. According to media reports the clashes were the worst in the Norwegian capital in more than 20 years.