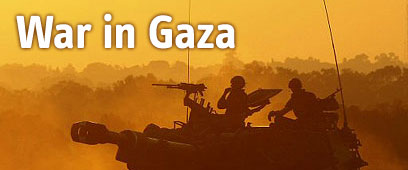 UK PM Gordan Brown (right) with Olmert (archive)
Photo: AP
German, British, Italian and French leaders are willing to take steps to help stop weapons smuggling into Gaza, they wrote in a letter to Prime Minister Ehud Olmert, Saturday.

Italian Prime Minister Silvio Berlusconi, French President Nicolas Sarkozy, British Prime Minister Gordon Brown and German Chancellor Angela Merkel wrote that they had met and intend to continue meeting with Israeli and Egyptian leaders in order to determine steps to help prevent arms trafficking into Gaza and bring about a ceasefire in the region.

Earlier Diplomatic Efforts

Foreign Minister Bernard Kouchner says, 'There need to be observers to testify to maintained ceasefire.' Adds France in talks with Iran to pressure Hamas to halt rocket attacks

A copy of the letter had also been sent to Egyptian President Hosni Mubarak, the four leaders wrote.

Sarkozy, Merkel, and Brown will arrive in Israel Sunday to advance a Gaza Strip truce. Following their Israel visit, the three leaders are expected to meet with Mubarak in Sharm el-Sheikh.

In a press conference earlier Saturday, broadcast by the BBC, Brown announced that Britain, France and Germany are prepared to provide naval resources to help monitor and stop arms being smuggled into the Gaza Strip.

In addition, he said that Britain is also prepared to do everything it can to help with the border crossings, including European support for monitors at the crossings.

"We will do everything that we can to prevent the arms trafficking, which is at the root of some of the problems that have caused the conflict," he said.

"I believe that will help get a solution to this crisis and we are prepared to do everything to help also with the crossings to make sure that there is proper protection and therefore proper monitoring as well and I believe some of these things…will help expedite a solution to these problems," Brown added.

Brown also discussed Britain's willingness to provide humanitarian aid to Gaza, saying, "if the ceasefire comes, we have people ready to bring supplies into Gaza, we are prepared to help move children, to take them out of the area so that they can be treated elsewhere."

"We are also determined that we'll do everything in our power to deal with unexploded bombs so that people feel more secure in the Gaza area and we are stepping up in addition to the hundred million we're giving the United Nations for their operations in Gaza over the next five years the humanitarian aid that we are able to provide," he added.

Diplomatic sources reported that Egypt has invited a number of international leaders, primarily from European nations, and Palestinian President Mahmoud Abbas, to a summit in Sharm el-Sheikh, in order to discuss the situation in Gaza. The four signatories of the letter to Olmert are among the expected participants.

Earlier, Egyptian Foreign Minister Ahmed Aboul Gheit said his country was not bound by earlier agreements with Israel to prevent arms trafficking from Egypt to Gaza.