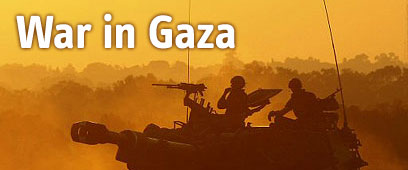 UN Secretary-General Ban Ki-moon said on Saturday he was relieved about an Israeli ceasefire in the Gaza Strip and urged the Jewish state to withdraw all of its troops as soon as possible.

Senate Committee

Susan Rice tells US Senate committee United Nations often used to 'willfully, unfairly condemn Israel'

"I am relieved that the Israeli government has decided to cease hostilities as of midnight GMT," Ban told reporters. "This should be the first step leading to the full withdrawal of Israeli troops from Gaza," he said, adding that he wanted the withdrawal "as soon as possible".

He said that Hamas militants also needed to do their part to bring an end to the violence by halting their rocket attacks against southern Israel.

"Hamas militants must stop firing rockets now," he said.

Ban said that humanitarian access for the people of the Gaza Strip was the top priority and the United Nations was ready to act immediately.

"Any durable solution must include the reopening of the (Gaza border) crossings and the prevention of illicit trafficking in arms," he said.

The United States welcomed Israel's announcement of a unilateral ceasefire in the Gaza Strip and expects all parties to stop hostile actions immediately, Secretary of State Condoleezza Rice said on Saturday.

"The goal remains a durable and fully respected ceasefire that will lead to stabilization and normalization in Gaza," she said in a written statement after Israel called off its three-week offensive in the area.

"The United States commends Egypt for its efforts and remains deeply concerned by the suffering of innocent Palestinians," Rice added. "We welcome calls for immediate coordinated international action to increase assistance flows and will contribute to such efforts."