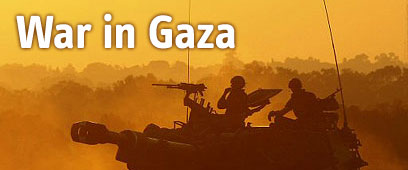 Orel Elazarov - seriously injured

Aharon Karov - married and then headed to Gaza
Photo: Tamar Mordechai
Israel declared a unilateral ceasefire in Gaza Saturday night, but the struggle has not yet ended for dozens of injured soldiers and civilians hospitalized in Israel.

As of Sunday morning, 51 soldiers and 13 civilians were still on file as patients at the Soroka University Medical Center in Beersheba, Barzilai Medical Center in Ashkelon, Kaplan Medical Center in Rehovot, Rabin Medical Center in Petah Tikva and Chaim Sheba Medical Center at Tel Hashomer.

Orel Elazarov's Injury

Six people injured as Grad rocket explodes near vehicle in southern city of Beersheba; boy severely injured in head, woman sustains serious wounds, others lightly to moderately hurt. Nearly 30 rockets fired into Israel from Gaza since morning hours

Among the 13 wounded civilians is seven-year-old Orel Elazarov of Beersheba, who has been in serious condition since he was injured by shrapnel from a Grad rocket.

Two residents of Ashdod are also considered severely wounded, three weeks after they were hit by rocket shrapnel in an attack that killed Ashdod resident Irit Sheetrit.

Among the injured soldiers, one is described as being in critical condition. The soldier in question is Val Jenam of the Golani infantry brigade, who was wounded after an IDF tank accidentally fired on infantry troops. Jenam, who was hospitalized at Sheba Medical Center, has not regained consciousness since the event.

Six additional soldiers are considered severely injured, among them Second Lieutenant Aharon Karov, who left for the operation mere hours after his wedding. Thirteen additional soldiers have been declared in moderate condition, while 30 soldiers are now considered lightly injured. Two of them have started rehabilitation at the Sheba Medical Center.

During the weeks of the operation, some 800 soldiers and civilians arrived at the hospitals for treatment.