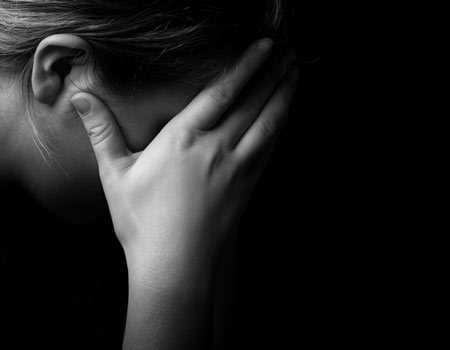 Some 20% of victims say harassment had negative effect on their productivity at work
Photo: Shutterstock
Some 165,000 women were sexually harassed in their workplace in the past year, figures compiled by the Industry, Trade and Labor Ministry reveal.
According to the data, 21.6% of the victims say the harassment had a negative effect on their productivity at work, and 9.3% either resigned or were fired from their workplace.
Conduct Unbecoming
Indictment filed against Military Police training base commander over sexist remarks he directed at female officers. Lt. Col. Oren Julian dismissed, claims he's being conspired against
The findings were presented last week at a seminar organized by the Ministry's Research and Economics Administration on sexual harassment at the workplace.
The seminar, attended by Minister Shalom Simhon and other Knesset members, aimed to increase awareness of sexual harassment and provide a safe work environment for women.
"There are many victims of harassment in society," said Minister Simhon, "and one must know that the damage continues way beyond the direct victims.
"Sexual harassment joins a series of barriers facing women when they want to integrate or advance in the world market. The employer has two obligations: To prevent sexual harassment and to handle any such incident from the moment he learns about it."
Ronit Harris, a senior analyst at the Industry, Trade and Labor Ministry, presented characteristics of sexual harassment and its victims. Benny Fefferman, director of economic research at the ministry, presented the consequences and financial damage caused by sexual harassment in the workplace.