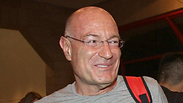 Producer Arnon Milchan
Photo: Anat Mosberg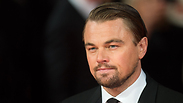 Leonardo DiCaprio
Photo: Getty Images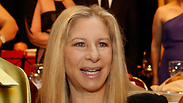 Barbra Streisand
Photo: Reuters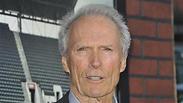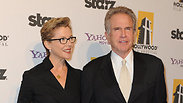 Warren Beatty and Annette Bening
Photo: AFP
The highlight of Prime Minister Benjamin Netanyahu's visit to Los Angeles this week will be a closed meeting with Hollywood stars at the home of Israeli businessman Arnon Milchan.

Milchan, considered one of Hollywood's biggest producers, was seen on stage at the 2014 Oscars Sunday night, after his film "12 Years a Slave" won the Academy Award for Best Picture.

And... Action!

Tourism, Finance and Economy ministries approve grant allocations designed to develop Jerusalem's film industry, bring Israel in general and its capital in particular to millions of screens around the world.

The mega-producer has managed to get a distinguished list of actors, directors, scriptwriters and all the managers of the most important Hollywood studios to participate in a Q&A session with the Israeli prime minister.

The stars who have confirmed their attendance include Leonardo DiCaprio, Clint Eastwood, Robert De Niro, Anthony Hopkins, Barbra Streisand, Ben Affleck, Billy Crystal, Warren Beatty, Annette Bening, Jeremy Renner, James Caan, Kate Hudson and Academy Award-winning director James Cameron.

After a lavish dinner at Milchan's house, the 60 guests will listen to what Netanyahu has to say and address him with questions. The event is not meant to be a tribute to Netanyahu, and some of the participants plan to present him with difficult questions. Nonetheless, it will be an important meeting with highly influential people, who could affect Israel's image in the United States and in the entire world.

The event was left out of Netanyahu's official timetable which was handed out to the reporters escorting the entourage. The prestigious list of names prepared by the Prime Minister's Office, which has been obtained by Yedioth Ahronoth and is being published here for the first time, was kept a secret, possibly for fear that some of the stars would cancel their participation if their names were leaked. After all, this is not the best time to be seen with the Israeli prime minister, especially in Hollywood.

Sources in the prime minister's entourage said the meeting would also be attended by Netanyahu's wife, Sara, and his son, Yair.

The prime minister plans to take advantage of the rare occasion in order to urge Hollywood's film industry to shoot productions in Israel with a generous governmental grant.
Hollywood hopes
Netanyahu, who came to the US to meet with President Barack Obama and address the annual AIPAC Policy Conference, flew into Los Angeles as part of a two-day trip to California.
He appeared Tuesday night at the premiere of a television documentary he's featured in.
"Am I at the Oscars?" Netanyahu joked, drawing a laugh as he spoke to a group of several hundred local dignitaries and philanthropists.
His talk preceded the premiere of "Israel: The Royal Tour," the latest in a CBS series where heads of state give the network's travel editor Peter Greenberg a televised tour of their countries.
It includes Netanyahu rafting down the Jordan River and injuring himself playing soccer with children.
"I was ready to sacrifice body and limb for it," the prime minister said. "I tore my Achilles heel playing soccer in a game between Jewish kids and Arab kids."
The trip is the first time since 2006 that a sitting Israeli prime minister has visited California. On Wednesday, Netanyahu and Brown plan to sign an agreement to expand cooperation between Israel and California, according to the Israeli consulate in Los Angeles, including in such areas as water conservation, alternative energy, agriculture and cyber security.