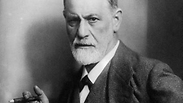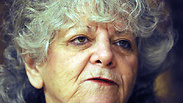 Prof. Ada Yonath
Photo: AFP
"The Hall of Wisdom of the Jewish People," a new museum and educational center dedicated to leading Jewish figures from around the world, is set to open in the central Israeli city of Yavne in about three years.

The hall's location was not a random choice: Yavne was the home of the Sanhedrin, the ancient Jewish court system in the Land of Israel, and the city served as one of Judaism's spiritual centers after the destruction of the Second Temple.

New Life

Steam liners of Red Star Line, commemorated in their Belgian home port of Antwerp, carried about two million migrants across Atlantic between 1873 and 1934, quarter of them Jewish – including Einstein, Irving Berlin, Golda Meir.

The new museum will aim to serve as a global center for Jewish excellence. It will present achievements reached by Jews from the days of yore up to now, and the way they contributed to humanity in different fields, from medicine to philosophy.

The plan is to turn the hall, which is in its initial construction stages, into a tourist site and study center for schools across Israel. According to the plan, the museum will feature interactive displays alongside historical and tutorial texts.

The cost of construction is estimated at some $70 million, and most of the funds will be raised from foreign donors.

The project will be officially announced at the 2014 General Assembly of the Jewish Federations of North America, which will be held in November.

"In the place where the torch of life of the Jewish religion was rekindled after the destruction of the Second Temple, we will see the establishment of a hall for the Jewish people commemorating its sons and daughters who made a significant contribution to humanity," said Yavne Mayor Zvi Gov-Ari.

The Jewish minds which will be featured in the museum will be selected in a multi-stage process by an international academic committee with representatives from Tel Aviv University, Ben-Gurion University of the Negev and the Hebrew University in Jerusalem, as well as universities in Canada and in other countries.

The academic committee, which will set the criteria for commemoration, will operate alongside a public council whose members will include Ben-Gurion University President Prof. Rivka Carmi, Prof. Asa Kasher of Tel Aviv University, retired Supreme Court justice Dalia Dorner, President of Bezalel Academy of Art and Design Prof. Eva Ilouz, Prof. David Harel of the Weizmann Institute of Science, President of the Israeli Academy of Sciences and Humanities President Prof. Ruth Arnon and playwright and writer Joshua Sobol. The project will be escorted by the Marom Group, an international social investment house.

The figures which are likely to star in the "Jewish hall of wisdom" include Albert Einstein, writer Franz Kafka, the founding father of psychoanalysis Sigmund Freud and Israel's first female prime minister Golda Meir, as well as famous Jews who are still active like Nobel Prize Laureate Prof. Ada Yonath and American filmmaker Woody Allen.