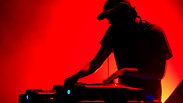 Tel Aviv's biggest electronic music celebration to ever take place at one time
Photo: Shutterstock
An urban electronic music conference and festival, which will take place in 20 Tel Aviv clubs from January 14 to 17, is expected to attract 20,000 fans and will host 100 leading DJs from Germany, Holland, Sweden and other countries.

The event, Tel Aviv Volume, which is being held for the second time, includes a nighttime festival in Tel Aviv clubs open to the public and a daytime conference for music industry specialists.

Israel Show

British musician talks about Israeli audiences, working with the Beatles and Pink Floyd, why he doesn't mind playing the hits, and how music is less real now.

Ticket holders can roam from club to club throughout the evenings (and Saturday during the day), enjoying a wide variety of electronic music.

With over 20 venues and more than 100 DJs taking part in this electronic music extravaganza, the nighttime festival is Tel Aviv's biggest electronic music celebration to ever take place at one time.

Guest DJs from Germany, Holland and Sweden will be playing alongside their Israeli hosts.

The daytime conference targets music specialists from all sections of the industry (DJs, producers, labels, sound engineers, club owners, etc) and is aimed at giving delegates valuable tools to develop in the local and global electronic music industry.

Two sessions will be held in English on January 15 on the issue of royalties and female DJ power.