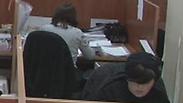 'Haredi women are gaining a profession while all other women serve the state'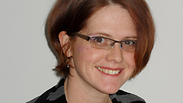 The most refreshing drink in the 2015 elections is unquestionably the amazing organization of women from the ultra-Orthodox sector for official representation in sectorial politics.

The haredi women saw their representatives walking around the Knesset, which is filled with temptations, like synagogue managers; they saw (other) women enacting laws, driving agendas – and wanted to do the same.

Women's Rights

More than 20% of Israeli lawmakers are female, but not one woman serves from the country's two ultra-Orthodox parties.

Some will call it a demand for equality. They called it, "No Voice, No Vote."

But this demand for minor equality is properly designed according to the size of the suits for the Knesset's swearing-in ceremony. This demand will never be mentioned in the same breath as a different inequality, one which those women are not even turning their heads towards.

While most other women serve in IDF bases, schools, old age homes or hospitals - haredi girls will dedicate these years to gain a profession in education, graphics, bookkeeping or high-tech, and immediately afterwards will start collecting a salary, seniority and social benefits, with an advantage of several years over all other women.
Exemption is not a predestination
This known comparison is not detected in the selective radar. While inequality between sectors is perceived as legitimate, inequality between genders is a cause for struggle. So we will likely not see haredi women raising funds and energy in the coming years in order to fight for their equal right to volunteer and serve the state for a few hundred shekels a month.

An exemption is not a predestination. This is something the haredi girls can learn from their religious friends, who volunteer for national service. Social status is not a predestination either for women who dream of changing the world and reaching the Knesset.

The argument that haredi women marry a yeshiva student who they provide for at an early age, and therefore begin their lives earlier – will be met with an exemption for married women.

The fear that the girls will be spoiled and exposed to abominations is groundless, as they will be able to volunteer for service within their communities, continue to live with their parents and take refuges under their protective shadow.

And what about the statement that there is a halachic problem with this, as the Torah does not allow girls to participate in national service?

Well, our friends from the "No Voice, Not Vote" organization have already taught us that whoever allowed Hadassah Ralbag to serve on the board of governors of an engineering college, Yehudit Yosef to manage former Minister Eli Yishai's bureaus, Rivka Ravits to serve as the president's bureau chief and Rivka Paluch to work as the prime minister's advisor on haredi affairs – will likely find a way to allow 18-year-old girls to live with their parents and escort young cancer patients at the Shaare Zedek Medical Center or help elderly people in haredi retirement homes or teach girls with learning difficulties in the Beit Yaakov school, where they will anyway find work after their studies for full pay.

There is no sociological innocence in what I am saying. It's clear to me that cultural differences carry a significant weight too. And it's true that there is a halachic distinction between a married women and a single women, and that the quality of candidates in the matchmaking world is also measured by their ability to make a quick living, and that there are many people who encourage the girls to walk straight to the chuppah from the 12th grade.

Yet these things have to be said so that they are remember in their next justified struggle that it's not enough to talk about institutionalizing equality for women. They must also discuss the advancement of equality within them.

Lilach Noked Vinder is an education emissary in the United States, a mother of five and an activist in the Israeli Forum for the Promotion of Equal Share in the Burden.