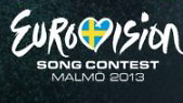 Eurovision logo (archives)
Israel is protesting Hungary's Eurovision entry, which includes criticism against Operation Protective Edge and mentions the number of Palestinian children killed during the 2014 Israeli military campaign.

Israeli Ambassador Ilan Mor turned to the Hungarian broadcasting authority, expressed his country's reservations over the planned song and asked that the problematic segment be removed.

The Eurovision Song Contest will be held in May in Vienna, Austria. Hungary's song this year, "Wars for Nothing," will be performed by a group of three singers led by Hungarian singer-songwriter Boggie. The song has an anti-war message, focusing on the victims of violence and wars in the world. One of the captions in the song's video refers to Operation Protective Edge, stating: "2014 – Gaza – two-thirds of the victims were civilians, including more than 500 children."

Song Contest

Teenager Nadav Guedj will sing 'Golden Boy' in English at the 2015 European song contest, which will be held in Vienna, Austria.

Although Israel isn't mentioned by name in the song, Ambassador Mor asked the Hungarian broadcasting authority to remove the sentence about the Gaza war, explaining that it is seen as an "inconvenient" political message against Israel.

A senior official in the Hungarian broadcasting authority stressed in a conversation with Mor that the Eurovision rules ban political messages during the competition, and promised that the sentence about Operation Protective Edge would be erased.

The ambassador also offered to meet with the members of the Hungarian group in order to explain the reasons for his request. The offer is being looked into.