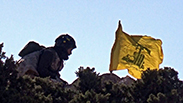 The Shin Bet announced that it has broken up a Hezbollah recruitment ring aimed at recruiting operatives in the West Bank. Eight people have been arrested.

Assisted by the Israel Police and the IDF, the Shin Bet found that Hezbollah operatives in Gaza and in Lebanon were using Facebook to try and recruit the operatives. The arrest of these agents has prevented the Shiite terror group from mobilizing to attack targets inside of Israel.

The suspects were arrested at the beginning of June 2016 before they were able to carry out their attack. They have been indicted by the Judean Military Court.

Hezbollah has been working tirelessly to recruit agents in Israel, the West Bank, and Gaza with the goal of carrying out terror attacks against Israeli targets. Along with sending information on how to commit effective shooting attacks or suicide bombings against Israelis, the Hezbollah agents were also instructed to recruit others to Hezbollah as well.

An investigation revealed that Hezbollah attempted to recruit Israeli-Arabs and West Bank Palestinians via several different pro-Palestinian Facebook pages which were recognized by Israeli security services.

After speaking with potential candidates via Facebook messenger, the Hezbollah recruiters would ask the candidates if they were willing to work for the terror group and assist them.

The first cell was found in Qalqilya. They were instructed to carry out an attack against an IDF patrol in the area. The head of the cell was Mustafa Kamal Hindi, 18, who was recruited by Hezbollah in 2015 via the Facebook group "Filasteen al-Hura." The page is virulently anti-Israel, and expresses support for Islamic Jihad.

Hindi then recruited several others from Qalqilya: Hamas member Mohammad Daoud, 22; Taher Nofel, 22, who supplied explosive material to be used in the creation of IEDs; Islam Sha'ib, 21, who surveiled and collected information on Israeli patrols in the Qalqilya area; and Bara'a Hamed, 19, who assisted in constructing the IEDs.

In addition to collecting intelligence on Israeli patrols, they also practiced shooting with hunting rifles, and practiced building IEDs.

Investigations revealed that the cell was in contact with a Hezbollah operative code named "Bilal" via Facebook, and later via direct emails. "Bilal" also sent the cell encryption software so that the cell could secretly communicate with Hezbollah.
The recruiter: A member of Hezbollah from Gaza
Meanwhile, more West Bank Palestinians were arrested after being recruited by Gaza based Hezbollah recruiter Mohammad abu J'dian, who guided them in carrying out both suicide bombing attacks and shooting attacks. After getting recruited on Facebook, the West Bankers opened up secret encrypted email accounts to continue to be in touch with Hezbollah.
One of those who was recruited by the Gaza based Hezbollah member was Osama Najm, 36, from Kafr Qablan, and one of the student founders of the Popular Front for the Libration of Palestine (PFLP). He reportedly received $900 from Hezbollah to be used for the purpose of carrying out an attack, recruit people to Hezbollah, and to orchestrate a suicide bombing attack on an Israeli bus.
It was discovered during Najm's investigation that he, together with a Gaza resident named Louie Salame, was in contact with a PFLP operative in Syria named Yousef Hajarah. Together, they began to set up a PFLP terror cell in the Sumeria region of the West Bank. Najm was arrested in March 2016 before his cell was able to carry out their attack.
Najm and the other members of his cell are accused of membership and activity in an unlawful association, contact with the enemy, and receiving finances from the enemy.
Another suspect who was recruited by the Gaza based Hezbollah agent is Ma'aman Nosrati, 22, a resident of the Jenin refugee camp. He was allegedly told that Hezbollah would give him $30,000 to carry out an attack.
He was instructed to get an M-16 and carry out a shooting attack against IDF forces stationed next to Jenin. Nosrati was also recruited by abu J'dian, and was even in contact with him via telephone.
Abu J'dian instructed Nosrati to remove his pictures from Facebook to make it harder for security services to identify him. Nosrati was arrested on May 31.
The third suspect who was recruited by Hezbollah by abu J'dian was Mustafa Basharat, 49, from the village of Tamun. Formerly imprisoned for activities with the PFLP, he proved willing to assist Hezbollah with anything they wanted. Basharat has 30 years of terror experience according to Shin Bet estimates. He was arrested on July 2, 2016, and is accused of being a member of and performing activities for an illegal organization.
Hezbollah also contacted Israeli-Arabs via Facebook, but this was caught and stopped by the Shin Bet. The Shin Bet presented a document for the Israeli-Arabs to sign saying that they understand that continuing to be in contact with the group is illegal, and that legal action will be taken if contact continues.