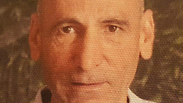 Shimon Re'em, 59, the second Israeli victim in the Ethiopia Airlines jet crash
Photo: Courtesy of the family
The second Israeli killed in the Ethiopia Airlines plane crash Sunday was named Tuesday as Shimon Ram, a 59-year-old father of five from Zichron Yaakov.
Ram died alongside 156 other people, including fellow national Avraham Matzliah, when trailing smoke and sparks, the Boeing 737 MAX 8 plunged into a field minutes after take-off from the Ethiopian capital of Addis Ababa.
Ram was a former Shin Bet agent, who served in the agency's Personal Security Unit and as an instructor for new agents. He later turned to work in the private sector as a security expert, and was on his way to Kenya on a business trip for the Shafran Consulting and Management Company when the tragedy occurred.
His colleagues said he was a creative and insightful thinker, whose contribution to the development of security technology in Israel was great.
Noam Harush, Ram's uncle, called him "a charming, hard-working man, devoted to his family and his vocation."
"We saw on the news that a plane traveling to Nairobi from Addis Ababa had crashed," said Shafran CEO Oded Raz, during a visit to the Ram family home. "We checked flight numbers and realized he was probably on the flight. So we contacted the family and made our way here. It's a very difficult time."
The second victim, Avraham Matzliah, a 49-year-old father of two from Maale Adumim was identified Monday. Matzliah was a successful high-tech businessman, and often made the journey from Tel Aviv to Africa.
Members of Israeli volunteer organization ZAKA were heading to Addis Ababa to help identify the victims of Sunday's deadly Ethiopian Airlines plane crash, an Israeli diplomat said earlier Tuesday.
According to Opher Dach, consul of Israel's embassy in Ethiopia, the team was hoping to join the crash site later Tuesday. ZAKA volunteers regularly attend the scene of road accidents and terror attacks in Israel, where they gather body parts and help identify victims. The name is an acronym of the Hebrew phrase "Zihui Korbanot Ason" (identification of disaster victims).
Also Tuesday, Ethiopia Airlines warned that families of those killed aboard flight 302 must wait at least five days to begin receiving some victims' remains, though the identification of others is expected to take much longer.
"The process of identifying the victims will take at least five days," Ethiopian Airlines spokesman Asrat Begashaw told reporters in Addis Ababa on Tuesday. "Families will be notified."
Due to the impact and ensuing fire, the identification of some remains could take weeks or months and may need to be done via dental records or DNA, an industry expert said.
The process will be complicated because the passengers came from more than 30 countries and Ethiopia has limited forensic capabilities, the expert added, asking not to be named.
Britain, Germany and France on Tuesday joined a wave of suspensions of Boeing 737 MAX aircraft following the crash, the second in five months.
Suspension by respected European regulators was the worst setback yet for US planemaker Boeing in the wake of Sunday's crash and put pressure on the United States to follow suit.
In response, the world's biggest planemaker, which has seen billions of dollars wiped off its market value, said it understood the decisions but retained "full confidence" in the 737 MAX and had safety as its priority.
The cause of Sunday's crash, which followed another disaster with a 737 Max in Indonesia last October that killed 189 people, remains unknown.