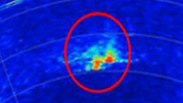 The Israeli Navy is currently implementing the "Simba", a mobile sonar for precise location in shallow waters, designed to quickly and precisely identify terrorist infiltrations into Israel by sea, mainly from the Gaza Strip.

Three and a half years since the last naval incursion into the Zikim Beach just north of the Gaza Strip during the Operation Protective Edge, the IDF estimates that Hamas' naval commando has improved dramatically and already includes hundreds of trained fighters equipped with advanced diving systems.

In light of the proven capabilities of Iron Dome against rockets, and against the backdrop of the underground anti-tunnel obstacle and its related technologies whose effectiveness were proven this earlier week in the destruction of the terror tunnel in the southern Gaza border, it is estimated that in the next confrontation Hamas will invest its efforts, apparently at the outset, in penetrating Israel by sea.


An underwater sensor system for initial warning of divers was deployed at the bottom of the border two years ago, but despite this, the soldiers of the 916th Ashdod navy patrol squadron were still forced to gear up for dozens of false alarms due to the sensor's imprecise identification.

The new sonar is expected to be vastly superior to the one currently in use: it is mounted on a small and fast Wasp-class amphibious assault ship, and can identify in real time, within a radius of many kilometers, who is an enemy combatant among hundreds of marine mammals, miscellaneous submerged objects and civilian divers.

"Within minutes, we will be able to identify the threat and act against it while still in the water, and eliminate it using grenades and other explosive devices," an navy officer told Ynet. "Its use will also prevent unnecessary harm to animals that live in water, such as sea turtles."

"This is a sensitive and precise sonar that was originally developed for sea port security," the officer noted. "We made adjustments that allow us to use it in the open sea. Currently the sonar is installed in the southern marine sector, but later on we will be able to use it at all our shores, including the Gulf of Eilat."

The officer added that the sonar could analyze and focus on even the smallest of signals, and could resolve the IDF's weak points in this area.

"The enemy is looking for weak points through which it can penetrate our territory, and the underwater route is a complex area with great potential," he said. "On the other hand, we are currently invested in bolstering our defenses on this front. There are no countries in the world that deal with this issue with the same intensity with which we are dealing."