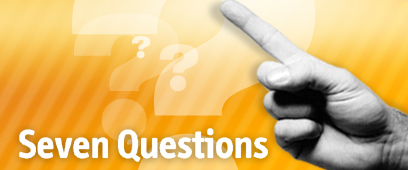 Helen Suzman: South African President Thabo Mbeki never hesitates to play the race card

Festival in Cape Town: South Africa is a lively country these days
Photo: Reuters

Elections in South Africa: Democracy is still a new thing
Photo: Reuters
Helen Suzman is one of South Africa's most admired politicians. As a young Jewish socialite she entered politics due to a fearless opposition to the racist apartheid laws.

She spent 36 years as a Parliament Member fighting for African freedom, 13 of those years spent as the only representative of the anti-apartheid Progressive Party. She was the only female parliamentarian for six years.

Her efforts have earned her respect both locally and internationally. She has been awarded more than 28 honorary degrees and has been nominated twice for the Nobel Peace Prize.

Suzman is in her late eighties. She lives in Johannesburg and is the patron of The Helen Suzman Foundation, which promotes liberal democracy in South Africa.

1. Was there greater Jewish involvement in anti-apartheid activities, compared to other white South Africans?

The Jewish population in South Africa never exceeded more than 120,000 out of the 4.5 million white South Africans, which must be kept in mind when considering Jewish involvement in anti-apartheid activities. Today there are between 72,000 and 75,000.

My own electorate, which I represented for 36 years as an anti-apartheid politician, had a considerable number of Jewish voters supporting me throughout my career. This was one of the reasons why I was the only Progressive Party candidate reelected in 1961 after we left the United Party in order to form a more forceful anti-apartheid opposition.

However, there were a disproportionately high number of Jewish Communists in leadership positions in the black opposition, as was shown by the Rivonia Trial, where several prominent Jewish Communists were sentenced to long-term imprisonment. Two of these escaped while awaiting trial – Harold Wolpe who went to England, and Arthur Goldreich who went to Israel.

2. On more than one occasion you have criticized President Thabo Mbeki for abandoning the poor and have called him anti-white. Are you happy with how South Africa has turned out?

My criticism against President Thabo Mbeki is for not doing more to combat the extremely high unemployment rate in South Africa (35–40 percent), his reluctance to tackle the HIV/Aids pandemic, and his "soft diplomacy" towards Zimbabwean President Robert Mugabe.

I have called him "anti-white," because he never hesitates to play the race card when he is being criticized for his policies.

There are many plus factors about the present South Africa – e.g. the removal of all oppressive apartheid laws from the Statute Book, such as Race Classification and Group Areas, the fact that there are now no economic sanctions or academic boycotts against South Africa, and the fact that we have been readmitted into international sports.

The fiscal policy is sound, the deficit reduced considerably, and the threat of nationalization not implemented. However, rigid labor laws and a high crime rate have deterred overseas investors from coming to South Africa, contributing to the high crime and unemployment rates.

Also, there are tendencies towards the single dominant political party situation that exists, becoming a one-party state.

Q&A

Tell us at Ynetnews - and we'll try to reach the most interesting candidates

3. I read you were called the "Lady from Lithuania" because your parents were Jewish immigrants. Did you ever encounter anti-Semitism during your time in Parliament?

Only one unpleasant United Party Member of Parliament, Mr. Arthur Barlow (himself married to a Jewish woman) referred to me as "the lady from Lithuania." There were many other anti-Semitic barbs, such as, "Go to Ghana," "Go back to Israel," and etc…. However, all this ceased after Israel won the Six Day War and, for a short time, I was warmly acknowledged as a representative of the Jewish race.

4. Did you ever consider leaving South Africa during the apartheid era because of its racist policies?

Yes, immediately after the National Party won the election in 1948, because, as I told my husband, "We will never get them out."

However, he was not keen to leave and shortly afterwards I became very involved with the SA Institute of Race Relations, for whom I had already prepared evidence to a commission appointed by General Jan Smuts (former Prime Minister and United Party Leader) to consider the position of urban blacks in South Africa.

I was asked to stand for Parliament at the next election in 1953 in an unopposed United Party seat, and thereafter was totally committed, especially after 11 backbenchers, including myself, left the UP to form the Progressive Party.

5. Has Jewish life changed in post-apartheid South Africa?

I can't really answer this question. I don't know what you mean by "Jewish life." I think everyone simply continued as before, either for or against race discrimination, practicing, or not practicing religion. Many Jews left South Africa, including my own two daughters, because they strongly disliked living under the apartheid government.

6. Many young South African Jews have chosen to leave the country in search of better opportunities in England, the United States and Australia. Do you think the younger generation is not as attached to their South African identities?

Today, many young South African Jews (and other young white people) have left the country because they feel that whites will be discriminated against as a result of the present government's policy of black economic empowerment and affirmative action, both of which give opportunities for employment to black, colored (South Africans of mixed race dating back to the British Colonial era), Indian people, women and disabled people in preference to young whites.

7. There are South Africans, some even Jewish, who criticize Israel's policies towards the Palestinians and compare them to apartheid. What do you think of our situation in Israel?

Yes, there are South Africans, including Jews such as Ronnie Kasrils (South Africa's Minister of Intelligence), who headed up the "Not in My Name" campaign against Sharon's policy against the Palestinians, and they talk of the fence as the "apartheid wall."

I cannot comment on the situation in Israel, except to say that I understand the difficulties of combating suicide bombers and a generation of Palestinians who have been brought up to hate Jews and who refuse to recognize the existence of the State of Israel.

However, policies which inflict great hardships on Arabs will certainly not win the sympathy of the outside world, and I hope the withdrawal from Gaza will improve the situation.