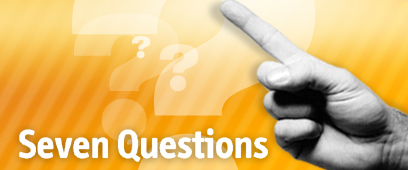 Empire Kosher - straight to the dinner plate
Photo: Ayelet Ben-Yosef

'We do build a safer and healthier product' - Van Naarden
Photo: Meir Fartush
Robert Van Naarden is president of Empire Kosher, the largest producer of kosher poultry products in the U.S. He was brought in by Empire's new owners about a year ago. The company is in its third set of owners since the founding Katz Family sold it because there wasn't a third generation to take it over.

Van Naarden's business experience is in high-tech and business turnarounds. Empire is his first food venture. His partners sought him out because he lives in Philadelphia, within commuting distance of Empire's Mifflintown, Pennsylvania, headquarters, and because he keeps kosher.

1. What surprised you most when you made your first visit to the Empire plant?

When I came out here to look at this thing, I was shocked to see it. The customer has no idea. We bought not only a distressed company, but a neglected company. It had been owned by two successive investment companies, and had been neglected for 15-17 years.

There was a decaying factory. The workforce was depressed and not motivated. They hadn't made money in years. Our challenge is to resurrect the company - to bring it where it needs to be. We now have a USD 16 million capital expenditures budget to fix this thing.

2. How does Empire compete and compare with the large, mainstream chicken processors in the USA?

Empire has over 50 percent of the kosher chicken and chicken parts business, and over 90 percent of the turkey and parts business. That's our core business, and it's a commodity business. We don't compete at the price levels of Perdue or Tyson. An average chicken there is prepared in under one hour; for us its 4 hours, with the soaking and salting.

We try to price ourselves above the generics and below the organics. But we also have to also be cognizant of the trends in American society. The days of mom being home and cooking meals all day is over. We're trying to move the company away from commodity chickens and turkeys to higher value-added products - combinations, prepared foods, partially prepared foods. We want to bring you the center of the (dinner) plate completely done.

3. If you have such a commanding position in the kosher market, can you find profits outside that market in the larger, mainstream market?

If you have a company in trouble you have to take the company back to its roots and its core competencies and get it fixed in your markets before you expand. We have completely abandoned the mainstream market. We are only concentrating on the kosher community, and we have gone further to the right with the KAJ (Kehillat Adath Jeshurun ultra-Orthodox kosher certification). That's the strategy: fix the core market. And then - only if these prepared, value-added foods catch on - will we cross over.

4. Empire's revenues were reported in 1999 and in 2002 as being USD 125 million a year. What are they now?

We're a private company. We're not giving out numbers.

5. How much can the company grow?

The chicken market is growing 3-4 percent a year. Because of the expansion of Orthodox families, our industry is growing faster than that. We should get 6-7 percent growth in market share. Can I grow this business 20 percent? Not a chance.

6. Does kosher food have a cache among non-kosher Jews and non-Jews as "better" somehow?

Black Muslims eat our food. When I go to our family kosher butcher I see black people there. There is some panache for those who really investigate it. Is it healthier and safer? My view is it is an undisputed fact. We have rabbis inspecting, and a killing process which requires more levels of inspection. We do build a safer and healthier product by far. Given those criteria it has panache for those people that are health conscious, but not to the extent of organic.

7. Will we ever see Empire products in Israel?

I'm absolutely convinced we would do well there. We do business in Canada and Mexico, and now Panama. We have a wonderful frozen product and will concentrate for growth. The biggest potential market is in Israel.

But because Israel is so protective of its markets with high duties, we will first seek markets in China, Russia, U.K., France, Germany, and South America. We have plenty of political connections in Israel, but we are trying to fix the fundamental things first.