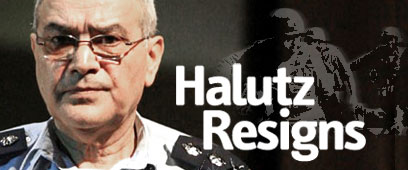 Hizbullah leader Hassan Nasrallah
Photo: AP

Syrian President Bashar Assad
Photo: Reuters
The Hizbullah organization announced Israel Defense Force Chief of Staff Dan Halutz's resignation Wednesday morning claiming that this is definite proof of the organization's victory over the IDF in the second Lebanon war.

Northern Front

In special interview with Nazareth-based al-Sinara newspaper, senior Hizbullah official says IDF commanders admit failure of 'Israeli aggression', refuses to address issue of kidnapped soldiers

The organization's television station al-Manar opened its morning edition with the report of Halutz's resignation saying that it came "following the failures of the last war in Lebanon."

However, an official response has not yet been given by the organization's officials.

The Syrian Arab News Agency reported that sources in Damascus called Halutz's resignation: "A new blow to Ehud Olmert's government, a government that has been subject to a chain of political scandals, the most prominent of which is the opening of a criminal investigation against Olmert for corruption."

Syrian officials have not yet responded to the resignation either.

About a week ago, a member of Hizbullah Hussein el-Hajj Hassan said that the IDF Intelligence Branch's claim that his organization was rearming itself with an even greater stockpile of weapons than it had on the eve of the war was a confession of Israel's failure.