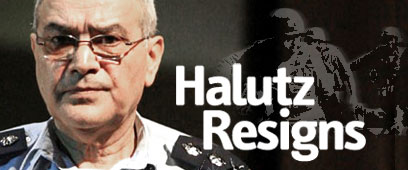 Ashkenazi: Impressive credentials
Photo: Shalom Bar Tal

Scenes from first Lebanon war
Photo: GPO
The frontrunner in the race to replace Lt. Gen. Dan Halutz as the Israel Defense Forces Chief of Staff was born six years after the establishment of the State of Israel, in Khagour in the Sharon area, north of Rosh Ayin.

The man he is set to replace, also calls Khagour home.

When Deputy Chief of Staff Maj. Gen. Moshe Kaplinsky announced his withdrawal from the race and news reports saying that Defense Minister Amir Peretz will recommend Ashkenazi for the post to Prime Minister Ehud Olmert, Israel braced itself for an new army chief with impressive credentials.

Beyond being renowned for his extensive experience as a ground commander, Ashkenazi is a graduate of both the Tel Aviv Junior Command Preparatory School and the US Marines Training Command School.

The 53-year-old holds a BA in Political Science and is a father of two.

Ashkenazi served most of his military career in the Northern Command but he fought with Southern Command soldiers in his early days.

In 1972, he joined the Golani Brigade and fought in the Yom Kippur war a year later.

He also took part in Entebbe operation and was injured in the Litani operation in Lebanon.

By 1980, he was commanding a Golani battalion and during the first Lebanon war he was the Deputy Commander of the Golani Brigade.



Ashkenazi: A "Golan'chik" (Photo: Shalom Bar Tal)

He became popular among combat soldiers during his tenure as Golani commander between 1986 and 1988, after which he served as Northern Command Intelligence Chief.

In the early nineties he was appointed as commander of the northern command armored brigade.

From 1992 to 1994 he headed civil the IDF's administration operations in southern Lebanon and worked closely with South Lebanon Army officers.

He then served for four years as the Head of Operations at the General Staff. In the summer of 1998 he was appointed as Northern Command Chief.

It was during his term as Northern Command Chief that the bodies of three soldiers by Hizbullah in a cross-border attack in 2000.

In 2002 he was appointed as Deputy Chief of Staff and resigned two years later when he lost to Maj. Gen. Dan Halutz who was former Prime Minister Ariel Sharon's choice for chief of staff.

He officially retired from the IDF in May 2005, and was appointed as the Director-General of the Ministry of Defense.

Ashkenazi was not directly involved in the recent war in Lebanon. He earned the reputation of being an experience general, "Mr. Lebanon," one who knows the area where the IDF fights.

He progressed within the army ranks, and finally served as Defense Minister Amir Peretz's right hand man, in the position of director-general of the Defense Ministry – where he was much more proficient than his boss. Their teamwork then explains why he is currently Peretz's preferred candidate for the army's top post.