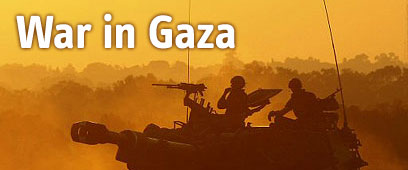 Lt.-Col. Amir
Photo: Roee Idan
IDF troops operating in Gaza are encountering relatively little resistance, as Hamas fighters shy away from contact with Israeli troops, a commander of an elite IDF engineering corps combat unit says.

Lieutenant-Colonel Amir provided reporters with a glimpse into the fighting in Gaza Wednesday, after returning from the funeral of a fellow soldier, Staff-Sergeant Alexander Mashvitzky, who was killed in Gaza Tuesday.

Gaza Op

Troops sustain light wounds; meanwhile, three children reportedly killed in Gaza strike

"We've engaged the enemy but we haven't seen Hamas platoons moving towards us," Amir said. "We're waiting for them; just let them come. We engage and fire whenever necessary in order to hurt the enemy and complete our mission."

"We have come across electronic systems of different sorts, explosive devices and traps towards which we fire," Amir added, before heading back to the Strip.

"We see sites meant to attract our forces and, with the use of explosive devices, meant to enable terrorists to harm our soldiers or kidnap them. We've neutralized hundreds of explosive devices," Amir said.

The interview with the senior officer is considered highly unusual, as the IDF has generally not permitted officers to speak of the fighting in Gaza, and testimonies from the battlefield rarely emerge from commanders of the special Yahalom unit.

"We see many tunnels," Amir said. "We use plenty of force vis-a-vis the enemy when needed, and we don't shy away from using any means in order to avoid injuries among our forces."

Lt. Col. Amir also spoke of theincident in which his soldier, Mashvitzky was killed. "A patrol entered a house and was approached by the enemy in close quarters," Amir said. "Alex was hurt in the first exchange of fire. In the next exchange, the terrorist was taken care of, as well as another terrorist who was with him." Amir said the soldier had been killed by gunfire and not a suicide attack.

"We lost one of our best sons, a wonderful boy, a determined, moral warrior who always condcuted himself professionally at the forefront, and paid for it with his life. All of us at the unit offer our condolences to his family," he said.