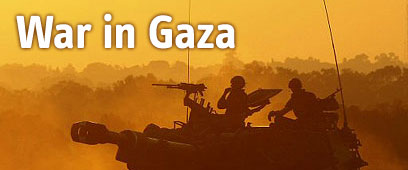 Palestinian in Shifa Hospital
Photo: AP
Palestinian organizations and organizations from across the Arab world have recently opened a campaign to counter the warning messages left on Gazans' phones from the IDF.

In an attempt to raise Palestinians' morale following the IDF's Operation Cast Lead in the Gaza Strip, organizations across the world have been posting ads urging people to dial random numbers that start with 970-08 and the two digits at the beginning of every telephone number in the Strip.

The point of the campaign is to send Gazans support over the phone and counter the IDF's phone messages.

The organizations have also advised people to remind Gazans that they are mentioned in their prayers and that they urge them to stay strong.

Messages of condolences can also be sent to the families of those killed in the operation, and callers can tell the bereaved families that their children are now 'martyrs with God'.

The organizations said that due to the war, the Saudi communications company has dropped prices of phone calls to the Gaza Strip by 80%.

Major cellular companies in the Arab world have also reduced the price of calls by 50%.