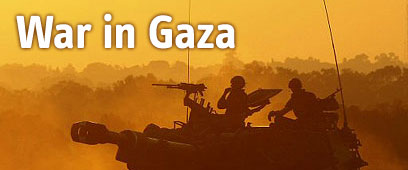 Persimmons taking a blow
Photo: Yael Gerti
Fruit growers in Israel have reported delays and reductions in orders from abroad since the military operation in Gaza was launched, due to various boycotts against Israeli produce.

Retribution?

Email distributed in recent days calls on Israelis not to visit Turkey due to its objection to Gaza operation, includes picture documenting anti-Israel racism. Only problem is photo was taken three years ago

Farmers say much of their produce is being held in warehouses due to canceled orders, and fear a sharp decrease in fruit exports to countries such as Jordan, Britain, and the Scandinavian countries.

"We export persimmons, and because of the fighting a number of countries and distributors are canceling orders," Giora Almagor, of the southern town of Bitzaron, told Ynet. He said some of the produce had already been shipped while some was awaiting shipment in warehouses.

Almagor said a large number of cancellations came from Jordan. "The produce stays packed in warehouses, and this is causing us massive losses," he said.

"The longer the fruit waits in storage after sorting, the more its quality decreases. We also have to pay for cooling the merchandise that should have already left, and the cost in considerable," he added.

Ilan Eshel, director of the Organization of Fruit Growers in Israel, said Scandinavian countries have also been canceling orders. "It's mostly Sweden, Norway, and Denmark," he said. "In Scandinavia the tendency is general, and it may come to include all of the chains."

Eshel says the boycott did not exist before the Gaza offensive was launched. "It's getting worse, and more voices can be heard calling to boycott Israeli merchandise," he said. "Until the operation began we had excellent business, though the economic recession in Europe was causing a slight fall in the market."

He added that winter was an especially difficult season to be unable to export fruit, because the avocado, persimmon, and citrus markets are at their height.