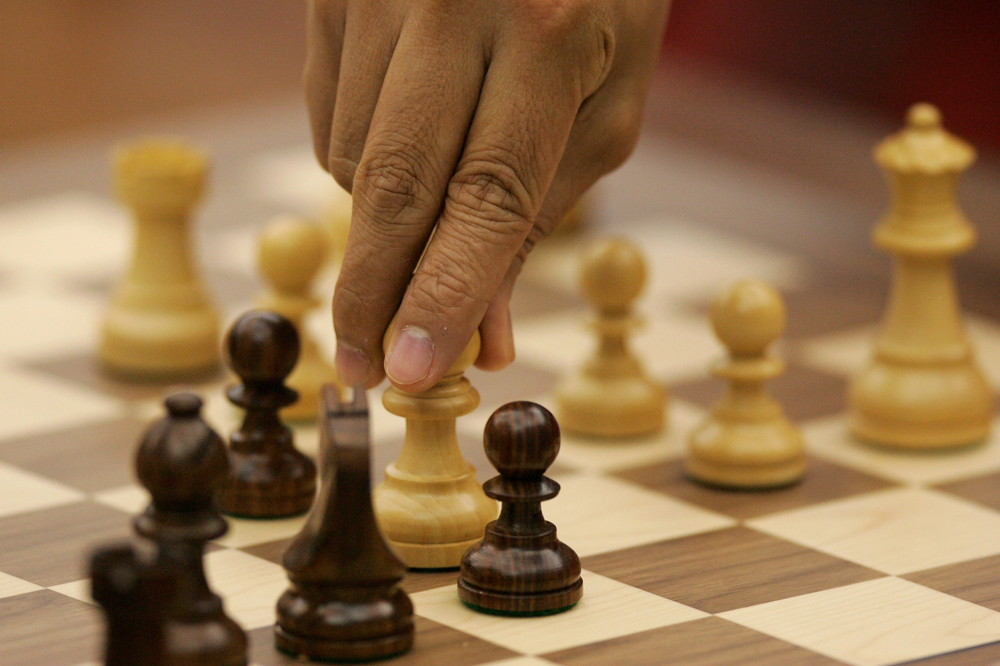 Illustration
Photo: Gettyimages Imagebank
A sports boycott of Israel is not an unusual occurrence, but it appears the age of the boycotters is continuously dropping – A ten-year old Tunisian boy by the name of Muhammad Hamida, who took part in the World School Chess Championship, refused to compete against an Israeli opponent. Hamida's actions have turned him into a media hero in Tunisia and other Arab countries.

The media has interpreted Hamida's actions as taking an unequivocal stance regarding the normalization (of relations) with Israel and showing his support of the Palestinian cause.

Oops

New website fails to name Jerusalem as Israel's capital, noting it instead as Palestinian one. Error fixed within several hours

Some 640 participants from across the globe competed in the eighth World School Chess Championship which was held in Romania. As part of the competition, Hamida was to compete against an Israeli rival, but he chose to withdraw from the competition instead.

A response from Arab countries and Palestinian supporters was soon to come. Director of the Ministry of Youth and Sports in Gaza, Ahmed Machisan, expressed his gratitude for Hamida's "show of bravery" during the tournament.



Muhammad Hamida refused to compete against Israelis

He further spoke of the Tunisian "nobility" regarding the Palestinian issue.

A wide disagreement exists among the people of Tunisia regarding the normalization of relations with Israel. The Tunisian minister of youth and sports has said that Tunisia would be willing to receive humanitarian aid from Israel. However, opposition sources called his statement "provocative and disloyal," and some parliament members even asked him to apologize for his words.

Meanwhile, the Israeli Counter Terrorism Bureau (CTB) has recently published a travel advisory to Tunisia, in light of suspected intentions to carry out terror attacks in the country against Israeli and Jewish targets.

Islamic countries boycotting matches with Israeli athletes is not a new phenomenon. In the 2004 Athens Olympics, Iranian World Judo Champion Arash Miresmaeili, refused to compete against the Israeli judoka Ehud Vaks. Also in November 2011, an Egyptian competitor refused to shake hands with Israeli judoka Arik Ze'evi.