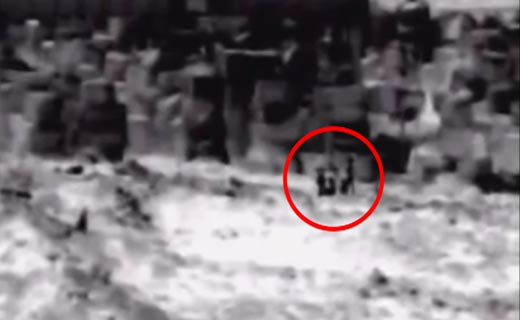 The IDF released a video Thursday featuring two Tanzim members as they open fire at cars traveling in the West Bank. The shooting took place in February.

Once the cameras spotted the shooters, an IDF unit arrived at the scene and apprehended the terrorists.

Related stories:

The perpetrators, five men aged 23-31, were taken to questioning by the Shin Bet and were recently indicted.

Terrorist cell identified in IDF camera (Video: IDF Spokesperson's Unit) (דובר צה"ל)

The men, residents of the Bet Fajr village near Bethlehem, confessed to have been behind a few shooting incidents aimed at Israelis in the West Bank and to hurling firebombs in the region.

The terrorists were also caught in the possession of improvised explosives.

According to the Shin Bet, the Bet Fajr village has been the hub of terrorist activity, prompting some 50 terror-related arrests of resident of the village in recent weeks.
Receive Ynetnews updates directly to your desktop