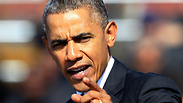 'Obama has only now reached the place he wanted to be in when he was elected in 2008'
Photo: AFP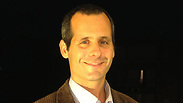 Many Israeli commentators have argued recently that the empire era is over and have given the American president a failing grade in foreign and domestic policy. Not only is this assertion surprising in its timing – after all, Obama still has three more years in office, which make up 40% of the total time he will have served as president – but it is far from being accurate.

Bleeding Obama

Op-ed: Historians have been discussing America's decline for 50 years. They may not have been wrong – just premature

Those commentators assume that Obama failed in Syria because Putin tricked the Americans and because the disarmament of chemical weapons under international supervision will fail. Assad's survival itself is perceived as an American failure as well. It appears that instead of a known but significantly weakened dictator, who has personally experienced the meaning of blatantly violating the norms of the international community, there are those who would rather see a failed country serving as a frontal base for radical terror organizations. Senior American army officials, who have declared their support for Israel, are reiterating that there is no real landlord among the rebel organizations to cooperate with. Even European Union officials have recently expressed their fears of a potential threat on Europe from a shattered Syria.

Those who say that Obama failed against Iran assert that the United States under his leadership did not push the regime sanctions hard enough. It's difficult to understand how sanctions which damaged the Iranian economic and led to the freezing of Iranian assets valued at hundreds of billions of dollars, to inflation, to double-digit unemployment and to a significant depreciation in the currency's value, are described as unsuccessful. Those who make these claims prefer to ignore the damage to the Iranian economy, which is estimated at $5 billion a month while the sanction regime continues, and to which experts attribute last summer's election results which saw extremists suffer a political blow. More importantly, it is known today that it was under Bush's watch, a president who is not suspected of overly using diplomacy, that the amount of enriched Iranian uranium grew by hundreds of percentage points.

There is also a claim that Obama failed in the Russian satellite countries. This claim will be proven true if the protest of tens of thousands in Kiev's frozen squares fails. But it was Ukraine, which is a crucial component in fulfilling Moscow's expansion aspirations, that gave the world the Orange Revolution – a powerful democratic revolution which irritated the circles close to the Kremlin. Despite the fact that in the current era the distinction between the good democratic-liberal-Western and the bad is not as clear as it was in 1991 or even in 2004, it seems that the masses' political power is still difficult to ignore. It's hard to know whether the masses in Kiev will get what they want, but there is no doubt that popular support, in places where it is given room for expression, has an effect. Obama will be the first person to admit it.
Running a democracy is complicated
What distinguishes Obama from Putin is not the level of strategic sophistication or performance ability, but the fact that the former is a democratic leader. He is largely still the leader of the free-liberal world. Running a democracy is a complicated matter. Obama must consider the opinion of his public (and his allies' public), which is tired of wars. Diplomacy sometimes requires more sophistication and time than a severe military blow, and its results are not always immediately clear. But the fact that the conduct of a democratic leader is complicated and cumbersome should not mislead us – the Americans are not suckers and definitely do not lack sophistication.

The American foreign policy is more dependent on international organizations, where decision making processes are engineered to provide the United States and its allies with a significant advantage. And when necessary, America also holds a stick, which is the biggest in the neighborhood so far – the American defense budget is higher than the budgets of Russia, China, India and the eight other countries ranked after the US in defense expenses – all together.

The group lamenting Obama's presidency is doing it prematurely. After the two wars he inherited and his desire to leave his mark on the war on terror with the assassination of bin Laden and the weakening of al-Qaeda, the president has only now reached the place he wanted to be in when he was elected in 2008 – in the diplomatic field. In terms of domestic policy as well, it's too early to give a failing grade to a president who was elected for a second term in a convincing victory, once again using surprising innovative election techniques, who managed to pass a health reform which many of his predecessors tried to do unsuccessfully, and who still has a few rabbits in his hat in the form of an immigration reform and an economic rehabilitation plan.

Time will tell if America is declining and if the first black president's term was a failure. In an interim conclusion, in light of the recent positive economic figures from Washington and the series of diplomatic moves by the United States, facts prove otherwise.

Dr. Udi Sommer is a lecturer at Tel Aviv University's Department of Political Science