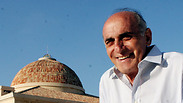 Munib Masri
Photo: Ata Asawati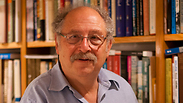 Yossi Vardi
Photo: Pini Hamo
A hundred of Israel's leading businessmen and businesswomen will fly to Davos next week, armed with a poignant message for the prime minister: Maintaining a growing and stable economy requires Israel to make peace with Palestinians, the sooner the better.

Leaders and businesspeople ranging from Strauss Group Chairwoman Ofra Strauss to Google Israel CEO Meir Bren and former UN ambassador Dan Gillerman will descend on the Davos Economic Forum to urge Israelis and Palestinians leaders to reach a diplomatic solution to the Israeli-Palestinian conflict.

An a-political group of Palestinians and Israelis, which includes names such as Palestinian energy mogul Munib Masri, tech mogul Yossi Vardi, Amdocs founder Maurice Kahan, Bezeq CEO Avi Gabai, industrialist Gad Propper, Israeli low-cost supermarket magnate Rami Levy and former ambassador to the US Prof. Itamar Rabinovich, have signed on an initiative called Breaking the Impasse (BTI).

"Israel must reach a diplomatic solution – urgently," a statement by BTI said. The group, led by Masri and Vardi, believes that a political solution, based on the two-state solution, is vital for the survival of both Israelis and Palestinian.

The economic forum convenes in Davos once a year and invites the biggest names in politics and business from around the world. Prime Minister Benjamin Netanyahu, President Shimon Peres and Justice Minister Tzipi Livni will lead the Israeli political delegation. Chief Palestinian negotiator Saeb Arekat will join Masri in leading the Palestinians.

The group of Israeli businesspeople will come to Davos at the invitation of the forum's chairperson Prof. Klaus Schwab, who intends to dedicate a day of the forum's proceedings to discuss the peaceful resolution of the Israeli-Palestinian conflict.

Leaders from Israel's business community will meet world leaders to convey one simple message: "The conflict harms everyone's pockets."

BTI stressed that they are not attempting to deal with the details of any agreement, but only in what they understand – economics.

"We know that if Israel wants a stable economy, a good future and continued growth – we must reach an agreement.

"The world is beginning to lose its patience and the threat of sanctions is becoming more imminent from day to day. We have a small window of opportunity with (US Secretary of State John) Kerry's arrival in the region, and it should be taken advantage of."

According to daily Calcalist, a week ago, some members of the group met Netanyahu in his office in preparation of the Davos meet. During the meeting, they warned him of the looming threat posed by boycotts.

Smadar Barber Tsadik, CEO of the First International Bank of Israel, said at the meeting that "the largest investment fund in Holland has already announced that it will not invest in Israel anymore because of its treatment of the Palestinians – and that's a problem."