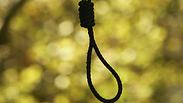 Left over from days of Spanish Inquisition
Illustration: Getty ImageBank
A small village in the north of Spain called Castrillo Matajudios will hold a special meeting next week to decide on whether to change its name, translated into English as "Kill Jews," Spanish paper Diario de Burgos reported on Friday.

The 60 families living in the village will be asked to discuss the proposal to remove the word "Matajudios" from the village name and then vote on it.

One of the proposals raised and promoted by the mayor is the possibility of changing the name from "Castrillo Matajudios" to "Castrillo Mota de Judios", "Castrillo Jews' Hill."

According to mayor Lorenzo Rodriguez, "Castrillo Mota de Judios" was the village's original name, prior to the Spanish Inquisition.