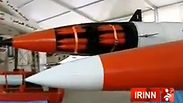 MIAMI - A Florida jury has acquitted a Sierra Leonean man arrested at a New York airport last year and accused of trying to broker a deal to sell uranium ore to Iran.

Patrick Campbell was found not guilty on Monday after a weeklong trial in federal court in West Palm Beach, said his lawyer, Richard Serafini. Campbell faced up to 20 years in prison and a possible $1 million fine had he been convicted.

Campbell was arrested in August at John F. Kennedy International Airport. According to prosecutors, he allegedly traveled to the United States in response to an online ad placed by an undercover US agent posing as an American broker for a buyer in Iran.

Related Stories

The jury cleared Campbell of charges of attempting to cause the export of services to Iran and the conspiracy to supply goods and services to the Middle Eastern country, according to court documents.

When he was arrested, Campbell admitted to agents that he brought samples of raw uranium ore with him hidden in the soles of his shoes in his luggage.

Campbell said he was affiliated with a company involved in mining and selling of uranium, gold, and diamonds for export.

Prosecutors alleged he agreed to sell 1,000 tons of yellowcake uranium, which when enriched, can be used in the manufacture of nuclear fuel and weapons.

The United States and its Western allies are pressing Iran to curb its uranium enrichment program, which they say is aimed at developing a nuclear weapons capability. Iran says its nuclear activity is for purely peaceful purposes.